A 23-year-old woman has been charged with setting his boyfriend's home in San Antonio, Texas on fire on November 20. This was because she thought that her boyfriend was cheating on her.
She was identified as Senaida Marie Soto, accused of committing an act of arson under the belief that her partner had cheated on her.
Before setting the man's home on fire, Soto had Facetimed him but another woman answered the phone. It turns out that the woman who answered it was a relative of her partner.
According to the Bexar County Sheriff's Office, the 23-year-old went to her boyfriend's house after the Facetime call and set a couch in the living room of the house on fire.
"While the house was on fire, video was recorded and it was shown that she lit the couch on fire that spread, causing the home to go up in flames, as well as causing over $75,000 in damages worth of damages," an affidavit read.
After setting the couch on fire, the woman Facetimed her boyfriend and showed him what she had done. Aside from the couch, Soto also burned a pile of clothes. The flames eventually engulfed the whole home causing heavy damage.
The homeowner reported Soto's actions to the authorities, and he was also the one to make the arson call to the fire department and the police.
"I hope your stuff is going to be ok," Soto allegedly said.
The woman would then text her boyfriend as well saying, "I hope your house is okay," before driving off in her Kia Optima according to the Post.
It was also added by an unnamed witness that Soto filled her car with items from the house before setting it ablaze.
Soto was arrested on Monday, Nov. 21, and charged with burglary and arson. Her bond has been set at $165,000.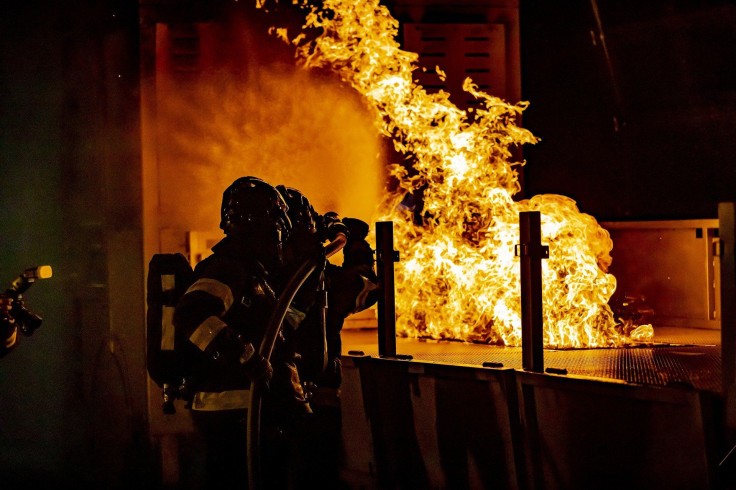 © 2023 Latin Times. All rights reserved. Do not reproduce without permission.