A 25-year-old Polar Bear from a Russian zoo is dead and it was found that this was caused by a rubber ball. The polar bear, known as Umka, collapsed as he was having breakfast in Yekaterinburg on Monday and an autopsy revealed that the death was caused by a rubber ball thrown into his enclosure by a young visitor at Russia's Ural Federal District last April 20.
The carer called for help upon seeing Umka collapse but a crew of veterinarians arrived a wee bit too late. The polar bear had already succumbed when they arrived according to a report.
It was a tragic loss not only for the Russian zoo but also for Umka's partner, a female polar bear named Aina. According to zoo employee Yekaterina Uvarova, Aina shared the same enclosure with Umka and is very sad now.
"Aina is very sad now. She and Umka shared the same enclosure and spent a lot of time together.They cared about each other and exchanged toys. It is not common for polar bears to socialise with each other when they are adults," Uvarova said to local media.
Umka was born in Billings in the Far Eastern Federal District and was orphaned as a young cub. He was rescued by officials from a pack of dogs, a reason why the polar bear had a black scar on his forehead. As a cub, locals cared for him at a barn. But when he grew, most saw him as a threat. He would eventually be transported to Moscow in 1998.
The unfortunate passing of Umka also becomes a wake-up call to zoo authorities. From here on, they will keep a closer eye on Aina to prevent any further incidents.
"Unfortunately, not everyone knows how to express their love properly. Despite the numerous warning signs, some visitors throw "treats" and foreign objects to animals, without even thinking about the possible sad consequences," a spokesperson from the zoo stated.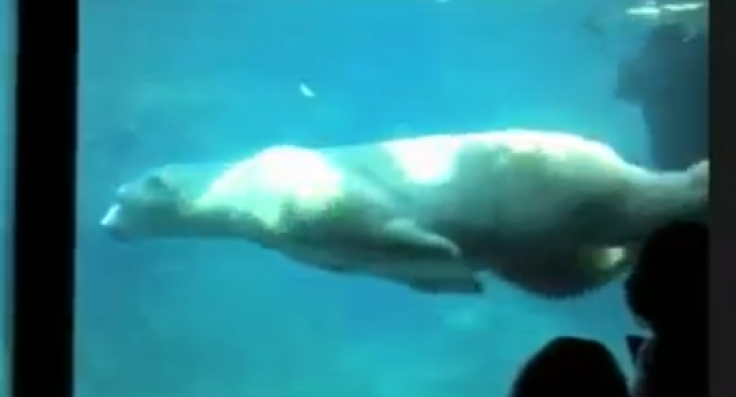 © 2023 Latin Times. All rights reserved. Do not reproduce without permission.