Manchester City star Benjamin Mendy of Prestbury in Cheshire, England is now facing seventh rape count.
The French international is also accused of one count of sexual assault, reported BBC. The latest charge is related to a new complainant and the incident allegedly took place in July this year. The earlier charges allegedly happened between October 2020 and August this year. The footballer was charged with the further count of rape last week, but there were reporting restrictions. The restrictions were lifted Wednesday as the 27-year-old faced Chester crown court for a hearing wearing a white shirt and a black suit.
According to The Guardian, during the 40-minute hearing, he spoke only to confirm his name and he followed the proceedings with the help of an interpreter.
The football star's lawyer Christopher Stables said at a previous hearing that his client denied the allegations. Mendy has been held in custody since his arrest on Aug. 26 when he was charged with one count of sexual assault and four counts of rape.
He appeared at the court last week alongside his co-defendant Louis Saha Matturie, who is accused of one count of sexual assault and six counts of rape. After the hearing, both of them were taken to HMP Altcourse in Liverpool. The hearing happened prior to their trial, which is scheduled for 2022. Both men are due to stand trial on Jan. 24, 2022, but judge Patrick Thompson said that date looked "unrealistic."
Mendy's prior earnings
In 2017, Premier League champions Manchester City reportedly spent 49.2 million pounds ($6,56,77,080) signing Mendy from French side Monaco. According to Daily Mail, he has made 75 appearances for Manchester City since signing four years ago. The footballer earned 90,000 pounds ($1,20,140.10) a week and lived in a 5 million pounds ($66,74,550) mansion in Prestbury, an upmarket village near Manchester that is popular with fellow football players.
He played in Manchester City's first two games this season, but was on the bench for their third game. In September 2020, Manchester City boss Pep Guardiola said that the footballer suffered an injury and would be out of the next game. After he was charged, he was suspended by the club.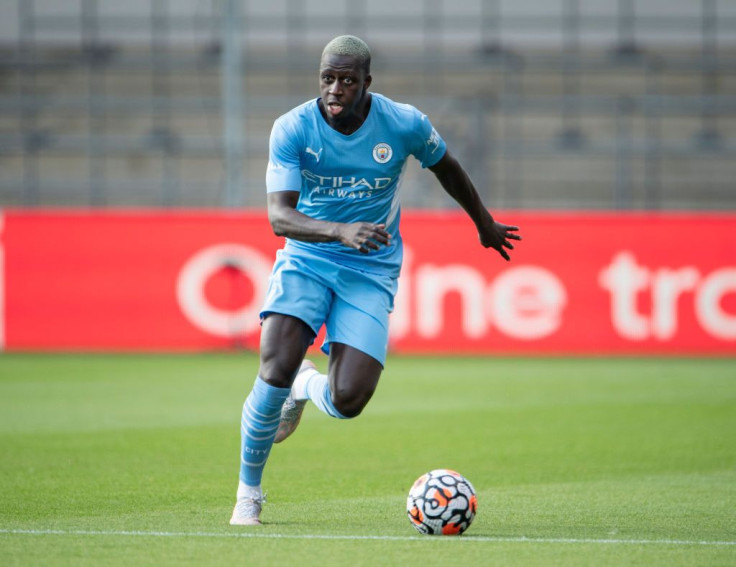 © 2023 Latin Times. All rights reserved. Do not reproduce without permission.