Three men, who hail from Syria and are now in the UK as asylum seekers, alleged that United Arab Emirates (UAE) financed Islamic State in Iraq and Syria (ISIS) war crimes in the Syrian civil war in a landmark UK court case.
The refugees, Mohamed al Saeid, Ahmad Sharaf and Mohamad Damen Alsulaiman, said they saw jihadists viciously beating people or severely torturing them, damaging property and causing destruction in 2015.
According to Daily Mail, one claimant testified that "the smell of corpses and death spread in my beloved town, and there was no life left in it."
Through the High Court in England, the London-based refugees are pursuing legal action against the UAE. It is a rare case as the men are trying to blow apart the use of the sovereign immunity defence in cases involving human rights abuses, and if successful, it would open the floodgates for individuals to hold foreign state sponsors of terror and militant groups to account through courts in England.
The civil war in Syria is an ongoing conflict that has seen more than 380,000 people killed, and the Syrian government is believed to be behind about 156,000 of those killed while Islamic State is said to have murdered nearly 14,000 people.
In 2014, the UAE joined with the US-led coalition against Islamic State of Iraq and the Levant (ISIL) but later joined the Russian intervention in the civil war.
The refugees got their attorneys to launch a pre-action protocol against the Western Asian country, and claimed they saw UAE-made weapons, aid packages and equipments.
Alsulaiman, a construction worker from Nabe' al-Sakhr in the Quneitra Governorate, said that the area became a spot for jihadist activity seven years ago, and added all groups "committed crimes, bombing, torture and killing." He shared, "They were abusive to people and wanted to turn our society into total conservative regime." He claimed that they tortured and murdered several people, and they refused "our style of life which is liberal compared to theirs. They wanted us to convert to their radical ideology."
The whole experience was horrifying for Alsulaiman and it created trauma for him. He claimed some of them had got personal weapons called Caracal pistols, which comes from the UAE.
Sharaf, from Nawaa in Daraa Governorate, said that ISIS and other groups took control of the area six years ago. He added, "ISIS killed, kidnapped, tortured, arrested, burned people who oppose them from any group, and who are not following their ideology such as singers, artists, painters, and musicians and who refuse to do whatever they asked them to do."
Mohamed al Saeid, from Umm Batinah in the Quneitra governorate, said that when ISIS took charge of his town they had Red Crescent food parcels with them, but he admitted he had no further proof of involvement of the UAE with terrorists other than news reports. The three men were forced to flee Syria and were finally being given refuge in the UK.
Earlier this month, Latin Times reported that an Uzbekistan-born Illinois man financed Brooklyn residents' trips to Syria to join the al-Nusra Front (ANF) and ISIS, and he recently pleaded guilty.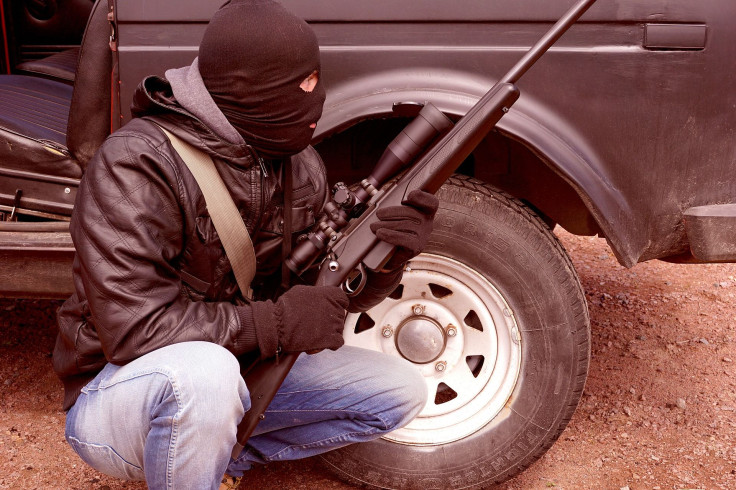 © 2023 Latin Times. All rights reserved. Do not reproduce without permission.