A group of women was seen storming a Bel-Fries restaurant in Manhattan, New York last weekend over an extra dip.
Several reports mentioned that the women had asked for a piece of extra sauce at Bel Fries, a fry restaurant on Ludlow Street on Sunday at 4:10 a.m. But chef Rafael Nuñez, who recorded everything with his cell phone, narrated that the trio got mad when they were told how much the dip would cost.
The women started breaking and discarding every object they came across in their path. The three suspects are seen in horrifying video of the mayhem that was uploaded to Twitter throwing glass bottles, a metal stool, and other objects at employees. In the footage, the thrio also jumped over the counter, splattered sauce all over the restaurant, and broke a plastic barrier.
"They wanted extra sauce for the fries, and when we explained that it costs $1.75, they got upset. And that's where it all started," Nuñez told Univision.
Similarly, a local employee claimed that she had to sound the alarm to frighten the women away. But the attacks on the location proceeded as usual.
A crowd of people can be heard cheering and filming the chaos with their phones.
An employee who is filming the incident tells the women "you're gonna go to jail" as they hurl items at him — all while an alarm is going off.
At one point, one of three women gives the employees the middle finger and in another moment, a different woman dances on top of the counter.
The three women were detained after the police got on the scene before they fled, according to the New York Post, citing the NYPD.
The group hurt a male and female employee, both 33, and caused more than $250 worth of damage to the store. The heads of both individuals were cut, according to the police.
According to its Instagram story, Bel Fries was compelled to close its doors so that it could make repairs and recover from the tragedy. As of Wednesday, it was still closed.
On suspicion of robbery and criminal mischief, police detained the three women, Tatiyanna Johnson, 23, of Brooklyn; Pearl Ozoria, 27, of Manhattan; and Chitara Plasencia, 25, of Brooklyn.
Ozoria is facing additional accusations of assaulting a police officer, resisting arrest, impeding governmental administration, and disorderly behavior after it is claimed that she punched the officer who was arresting her in the face.
Criminal possession of a weapon was another offense brought against Johnson and Plasencia.
Bel Fries refuses to respond to questions about the incident.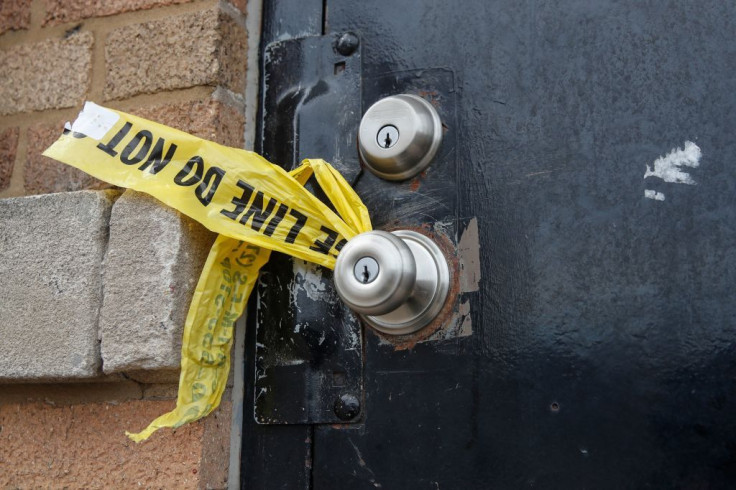 © 2023 Latin Times. All rights reserved. Do not reproduce without permission.