People are doing crazy things these days but stealing an ambulance is a different matter. Some may call it a challenge but the reality of it all is that it is the main ingredient for getting into trouble.
A man, whose identity has yet to be revealed, did the unthinkable when he stole an ambulance from under the noses of the Houston Fire Department. The man perfectly timed it since responders were busy attending to a call at an apartment building at the South Post Oak and West Orem, the ABC 13 reported.
The man jumped into the ambulance and sped off while the responders were busy attending to a situation.
Officers were able to track the stolen ambulance, locating it at a fast-food outlet. The driver was at the drive-up ordering food with the emergency lights on, a tweet from the Houston Police department read.
The man then arrested the man and was taken into custody without incident. The case is still under investigation.
The bizarre case is just one of many similar incidents that occurred in the past years. In 2019, a man also stole an ambulance outside a hospital in Texas because he allegedly needed to buy food and cigarettes. The man was also not identified by reportedly in his 60s.
The man was later caught at a gas station by the Harris County Sheriff's Office. The man is believed to have once been a patient.
There was also another one, this time involving a woman in Florida. However, the reason as to why the woman sped off with the ambulance was never determined. When Amber Lynn Sills stole the vehicle, she ended up crashing into a police car after a short pursuit.
With these cases of ambulance theft, people accountable to them may need to secure them first before proceeding to calls. It is becoming frequent although it takes a man or a woman a lot of guts to pull off such a thing.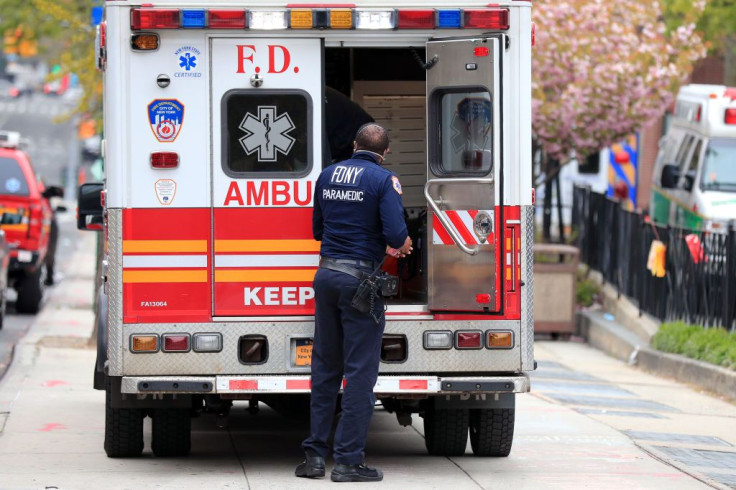 © 2023 Latin Times. All rights reserved. Do not reproduce without permission.