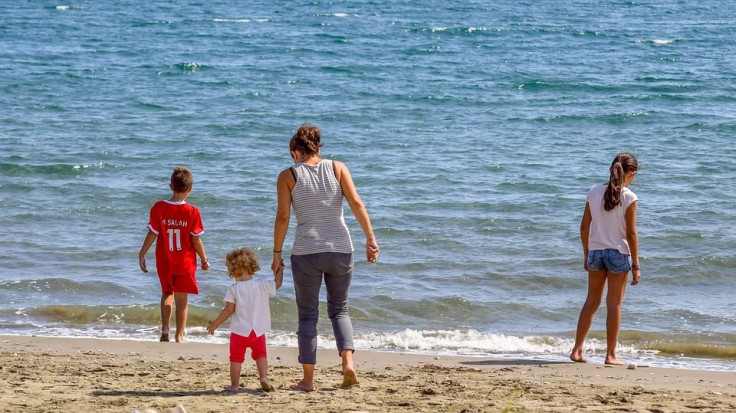 A man in Killamarsh, South Yorkshire has been charged with the murder of a mother and three children in September 2021. Damien Bendall, 31, appeared at Derby Crown Court on Tuesday to face one count of rape and 3 counts of murder charges for the deaths of Terri Harris, 35, her 13-year-old son, John Paul Bennett, Connie Gent, 11, who was a friend of her 11-year-old daughter, Lacey Bennett. Bendall had also allegedly raped Lacey before killing her.
The suspect, who was not required to enter any pleas in all his charges, came to court surrounded by five dock officers. During the 10-minute hearing, Bendall was only asked to state and confirm his name, clad in a grey shirt, blue jeans, and a face mask. Judge Nirmal Shant read his charges and remanded him back into custody. His next court appearance is set on Jan. 18 for a plea hearing.
On Sept. 19, 2021, police found the dead bodies of a woman and three children at a house in Derbyshire. The coroner's report stated the mother and three young kids died as a result of violent acts. Derbyshire Police responded to a call by Dorset Police who reported receiving a call from a relative of Bendall, who said he had suffered from a self-inflicted stab wound. When police arrived at the Chandos Crescent in Killamarsh, they were immediately met by Bendall.
Upon arriving, police entered the home to secure the safety of its occupants but instead found the lifeless bodies of the victims. Paramedics that were dispatched to the house said the victims were already deceased when they arrived.
According to the Mirror, authorities said all four victims were allegedly killed between Sept.17 and Sept. 19.
Derbyshire investigators confirmed that Bendall and the victims all knew each other. Reports said the mother had an ongoing relationship with Bendall at the time after a falling out with the children's father, Jason Bennett. One neighbor revealed that Harris was also in the early stages of pregnancy when she was murdered.
Many have speculated child sexual abuse had been taking place that the mother had been unaware of and may have found out. Others say it was because Bendall had learned about the pregnancy and was not too happy about it.
No further details nor confessions connected to the murders have been disclosed, but police said they were not looking for anyone else that could be involved in the tragic incident.