A 32-year-old gamekeeper is facing potential jail time for reportedly assaulting an on-duty female paramedic who was trying to help him at the back of an ambulance.
The accused was identified as Michael Scobbie who was picked up by a mercy crew on Aug. 21, 2020. The 32-year-old was found drunk and was being transported inside an ambulance before things got out of hand.
During the 25-mile journey between Buchlyvie in west Stirlingshire and the Forth Valley Royal Hospital at Larbert, near Falkirk, Scobbie allegedly got rowdy and shouted, swore and uttered threats.
"I'm going to sh** you - you're mine", the Stirling Sheriff Court was told.
Aside from that, he allegedly assaulted a female paramedic by grabbing her breasts and then punching her in the head. The man also reportedly pulled the woman on top of him and placed his hand inside her underwear as he tried to digitally penetrate her while also making proverbial sexual barbs.
Scobbie pleaded guilty to assaulting the female paramedic contrary to the 2005 Emergency Workers (Scotland) Act and using threatening and abusive behavior. However, he has denied assaulting the woman.
When he appeared in his sentencing, the necessary background reports were not ready. That somehow gave Scobbie a bit of a reprieve as the sentencing was moved to a later date until the needed reports are presented.
"You will see there's no report available - not through any fault of Mr. Scobbie," Virgil Crawford, the 32-year-old's lawyer, stated.
However, he is not off the hook until the reports have been produced. The case is expected to resume on Dec. 8, 2021.
"I'll further defer sentence for those reports previously called for," Sheriff Keith O'Mahony said.
Bail was initially refused by O'Mahony for Scobbie. But with the sentencing rescheduled, the 32-year-old was granted one – at least until Dec. 8.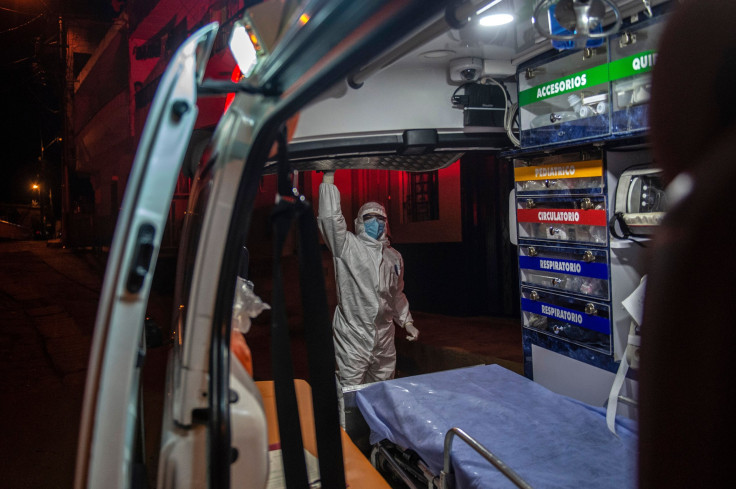 © 2023 Latin Times. All rights reserved. Do not reproduce without permission.