A 4-year-old girl has been reported dead after allegedly falling from the balcony of a beach resort in Panama City, Florida on Saturday, Sept. 3.
The unnamed deceased girl, 4, reportedly plummeted from a third-story balcony at the seaside Laketown Wharf Resort in Panama City Beach at around 6:30 a.m. on Saturday, Sept. 3. The Laketown Wharf Resort describes itself as "the largest single-building condominium vacation resort in the Panama City area," FOX10 News reported.
The unresponsive child was later found by a resort guest who was going to the gym in the morning. The toddler suffered grievous injuries in the fall and was pronounced dead at the scene.
"This is a terrible tragedy and our thoughts and prayers are with this family," Panama City Beach police said.
The child's family was visiting the area from Georgia. The circumstances surrounding the toddler's fall and her identity have not been disclosed to the public, WPLG Local 10 News reported.
The Panama City Police Department has not released any additional information in connection with the incident.
In a similar but unrelated incident, a 3-year-old toddler has been reported dead after falling from the 18th floor of a high-rise apartment building in Chicago on Tuesday, July 19, Latin Times reported.
The 3-year-old boy, identified as Chaise Binion, reportedly fell out of an 18th-floor screen window from Lake View Towers in the city's Uptown section at about 7 p.m. on Tuesday, July 19.
The child plummeted from the window and landed on a third-floor parking garage at the residential complex in the 4500 block of North Clarendon Avenue. The toddler suffered grievous injuries in the fall and was immediately rushed to Illinois Masonic Hospital for immediate treatment. However, the child subsequently succumbed to his injuries and was later pronounced dead at the hospital.
"We saw them when they brought the little kid down on the stretcher," a resident, identified as Tracy Redmond said. "They were giving him chest compressions, and you could see where his face was all bloody."
Meanwhile, Etenesh Gebeyehu, whose daughter lives in the building, said that the boy's mother "was on the floor crying" while the child was being taken out on a stretcher.
"It's terrible to see this tragedy for that family, so devastated," another resident, Marisol Chaica, said.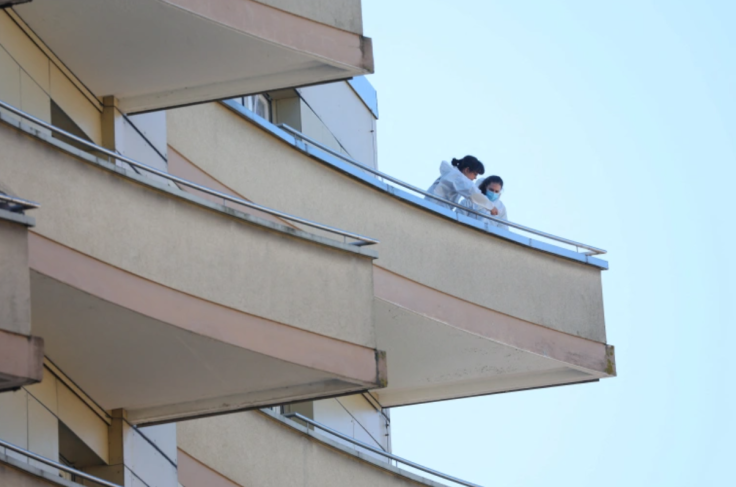 © 2023 Latin Times. All rights reserved. Do not reproduce without permission.