A 46-year-old man pleaded guilty and has been handed a 23-year jail sentence for killing his wife who worked as a carer. It turns out that the two were in the middle of divorce proceedings and that both were in a very rocky relationship.
The man was identified as Aubrey Pule Padi. The 46-year-old is accused of killing Tamara Padi in what was branded as a carefully executed attack with one of their two children sleeping in the next bedroom.
The incident reportedly happened on July 7. Tamara and a colleague reportedly got home to Stalybridge, Greater Manchester at around 1:30 a.m. that night and went to sleep.
But unknown to the 43-year-old deceased was that Aubrey had already mapped out a plan to kill her. That included concealing himself in the home after letting himself in.
The 46-year-old was reportedly armed with knives and a hammer at the time while also carrying gloves and a length of a cord.
Aubrey set the alarm at 3:30 a.m. and set about her with a metal, pull-up metal exercise bar. He briefly left the bedroom but returned to stab the 43-year-old with a kitchen knife eight times.
The colleague still managed to bring Tamara to the hospital after finding her seriously injured. However, it appears the injuries were too severe that she succumbed.
It was later learned that Aubrey and Tamara had separated earlier this year after 14 years of marriage. Their relationship broke down and divorce proceedings were imminent.
Before the actual murder took place, the two argued for the use of a mobile phone. Tamara would not let Aubrey use her phone in the car. The man allegedly punched his wife for this.
After the punching incident, Aubrey reportedly sent Tamara an apologetic but threatening text, telling her that it was the last time he would be disrespected.
Weeks before that, Tamara also caught her husband going through her voice mails on her phone.
Aubrey pleaded guilty and looked away from his children after the sentence was passed by a judge on Tuesday, Oct. 5.
"There are no excuses and no fault lies with the victim, Tamara. This offence is entirely your responsibility. No woman should have to endure at the hands of a man what Tamara did in her final hours," Judge Elizabeth Nicholls said.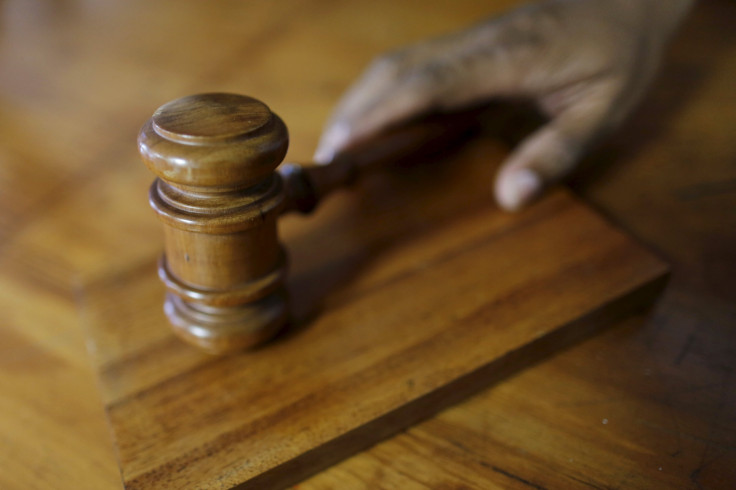 © 2023 Latin Times. All rights reserved. Do not reproduce without permission.