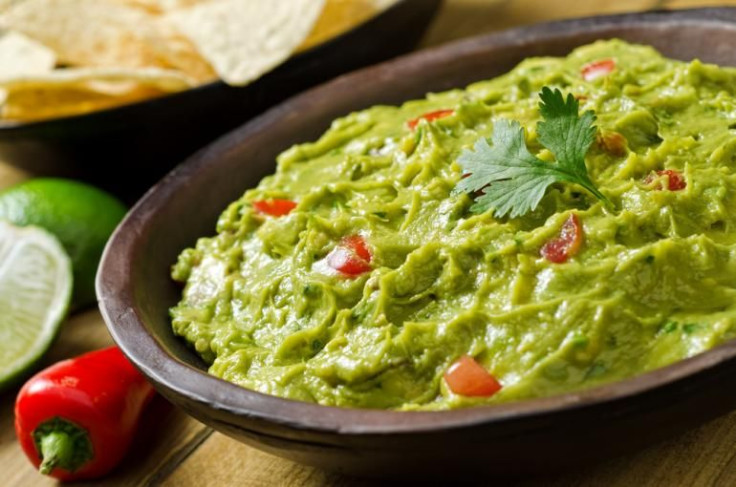 Gucamole is a must at any Super Bowl party. And this year's Super Bowl Sunday is going to be a Super Guac Fest! According to the Hass Avocado Board, the vast majority of the delicious fruit (yes, it's a fruit) will be consumed in the form of guacamole for this year's Super Bowl. Especially in Latino households, as executive director of the Hass Avocado Board Jose Luis Obregon said, "Guacamole and football go hand in hand."
So you want to make your own delicious guacamole for Super Bowl Sunday? Never fear, Latin Times has the best recipes to wow you SB party guests.
'Muy Bueno Cookbook's' Super Bowl-O-Mole: When it comes to guac, less is more, which is what makes this recipe super easy, full of flavor and quite authentic. Check it out here!
'Sweet Life's' Guacamole: Another super simple yet delicious guacamole recipe you can literally make in under 10 minutes. It has very few and ingredients and really pack a punch. Try this recipe!
'California Avocados'' Best Guacamole Recipe: This one's delicious too! Despite the fact that traditional guac does not include garlic, cayene or black pepper, there's no harm in trying new twists of flavor! You can control the level of spice, depending on your guests' taste. Easy breezy!
Chipotle's Guacamole Recipe: Yes, we know guac is extra at Chipotle, but it's worth every penny! The famous food chain makes a mean guacamole with very few ingredients. They even skip the tomatoes. It's amazing!
'Pati's Mexican Table' Corn Guacamole: What could be a better addition than corn to your guacamole? Add another layer of texture with some corn kernels to wow your guests! Try it here.
© 2023 Latin Times. All rights reserved. Do not reproduce without permission.