Police have revealed on Thursday chilling new details in the gruesome death of 5-year-old Texas boy Samuel Olson, who was reported missing from his carer's home on May 27.
The young child's carer at the time, Theresa Balboa, 29, has been charged with tampering with evidence. This comes after police found reason to assume she had harmed the boy and hidden his body "with intent to impair its availability as evidence," according to a criminal complaint.
A young boy's lifeless body was recovered by law enforcement late Tuesday, with police strongly believing the corpse belonged to Olson. However, a medical examiner is yet to officially declare the identity of the body as well as how and when the child died, Houston Police Department Assistant Police Chief Heather Morris told the media on Wednesday.
Balboa was subsequently arrested following the grim discovery. She is the girlfriend of Olson's father and had been babysitting the boy since April 30, according to ABC13. The woman reported him missing to his father, who in turn hurriedly reached out to police on May 27.
Balboa initially pointed fingers at Samuel's biological mother Sarah, claiming she had taken the boy from her by force on May 27 at about 7:30 a.m. Sarah and a man dressed as a cop allegedly showed up and took the boy, leaving her no choice but to follow orders.
However, further evidence gathered and interviews carried out by police pointed to a sinister find. It revealed that the boy had seemingly died weeks before his reported disappearance.
Balboa's roommate, Benjamin Rivera, has since testified against the woman and provided chilling details of how the boy's corpse ended up crammed in a tote bag inside a Best Western Motel room, some 135 miles away from his Houston home.
Rivera told police that the suspect frantically called him around May 10 and told him Samuel had died. He then went home to the 15600 block of the Gulf Freeway to find the boy lying "unresponsive on the bed," noting there were significant bruises on his body. The child's body was transferred to "a bathtub, where he remained for two days," court papers stated.
Three days later on May 13, Rivera allegedly purchased duct tape and a plastic tote at a Walmart store in Cleveland, Texas, wrapping the corpse in a plastic sheet before stuffing the remains into a tote bag. Rivera claimed that he proceeded to follow the woman's orders and drove the body just over five miles away to a storage unit, abandoning it there for more than two weeks, Fox News reported.
Balboa only notified authorities and the boy's father about Olson's alleged disappearance on May 27. The Jasper Police Department reportedly received an anonymous CrimeStoppers tip later that night.
According to the criminal complaint, the tipster detailed that the suspect, Balboa, "was in room 106 at the Best Western Motel" and "was possibly in possession of a missing child described as a six-year-old white male who recently went missing from Houston, Texas."
Responding officers arrived at the scene in the 200 block of West Gibson Street and knocked on the door of room 106 multiple times. When calls for the woman were left unanswered, police proceeded to force their entry and banged at the door, encountering the distressed Balboa in the bathroom, according to the New York Post.
A pungent smell of recognizable "decomposing human remains" emanated across the room, police noted. The woman then helped authorities locate where the little boy's body was stored.
Officers retrieved the boy's body crammed inside a "black tote with a yellow lid," which was zip-tied shut on the floor in the room. The corpse was wrapped in black plastic bags and "secured with duct tape," consistent with Rivera's testimony.
Police arrested Balboa at the motel shortly after. The room was registered to a man named Dylan Walker, who was later grilled by police. The 27-year-old told police Balboa called him on Monday to say "she needed help because she was involved in an altercation."
Walker noted that he was the caller who reported the tip to CrimeStoppers.
Olson's father, Dalton, has since broken his silence following the recent grim revelations. He said he can't fathom why his girlfriend was involved in his son's death.
"I can barely breathe," he lamented. "Why? He loved you so much. I do not understand what happened. Why did you, why did you do this?"
At this point, Balboa is the only one who has been seized in the case of Samuel's death.
The child's body had arrived back to Harris County for an autopsy by Thursday afternoon.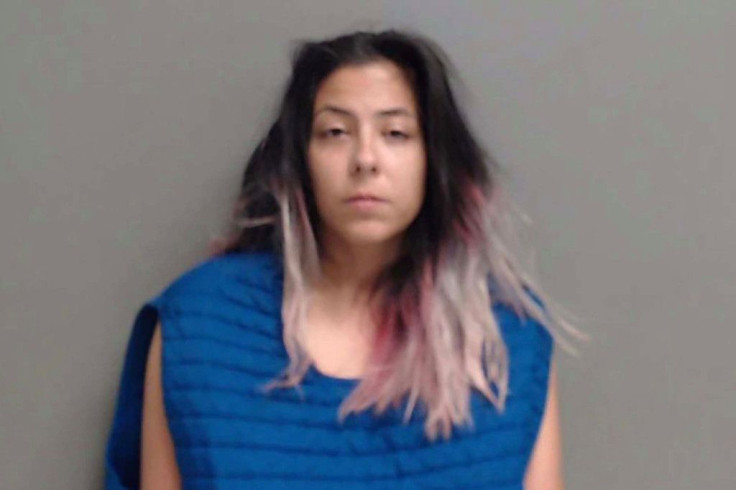 © 2023 Latin Times. All rights reserved. Do not reproduce without permission.