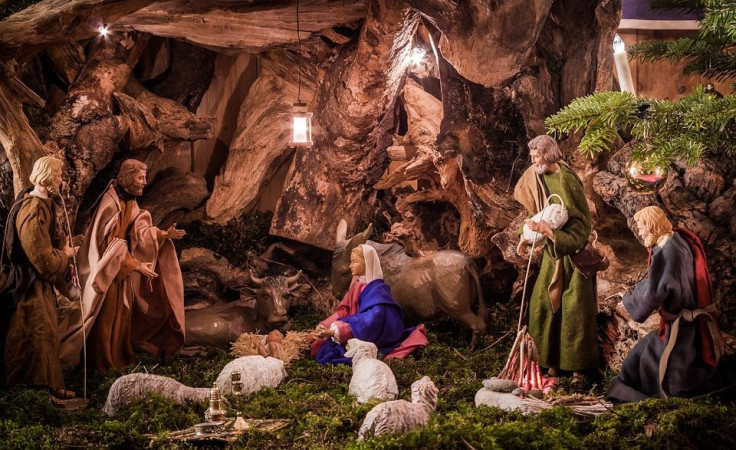 Why is a Nativity set a staple scenery in every Catholic church and home during the Christmas season? If your religious faith is Christian centered then you would most likely know the significance of the Nativity in this joyous season of celebrations. In Christian tradition, Christmas celebrates the birth of Jesus Christ, hence this biblical event is remembered every year through various creative and decorative depictions.
Over several decades, the Nativity scene has taken shape and evolved from its traditional barn set-up complete with all the four-legged furry animals bearing witness to the babe in the manger. Joseph and Mary look over baby Jesus as the three wise men bearing royal gifts arrive after being guided to the stable by a celestial bright star. The main characters of the Nativity scene remain to be the focal point in every Christian home instead of the Christmas tree or Santa Claus.
Nativity scenes made today come in the most intricate to the most minimalist and weirdest interpretations. You can craft your own or buy them off the market in life-sized or miniature pieces. We've scoured some exclusive Nativity pieces that you can purchase online to decorate your home this year. But before clicking the "add to cart" button, here's a quick historical run-through of the Nativity scene and how it came to be a significant Christmas fixture.
The Babe in the "Crib"
St. Francis of Assisi created the first Christmas crechè in 1223 to bring believers who did not know how to read the Christmas Gospels of Luke and Matthew. The gospels were about a child's birth to a poor family that was announced by an angel to shepherds as three wise men followed a star to find baby Jesus lying in a manger. In pictures, St. Francis chose the setting of the Nativity scene in a cave in the woods near the monastery of Greccio. St. Francis wanted to tell the world the true meaning of Christmas and that it was about celebrating the symbolic birth of a child whose arrival should be treasured and not materialized.
The three kings
The Catholic Church celebrates the feast of the "Three Kings" or the Epiphany along with the feast of the Apparition of the Lord on Jan. 6. The three kings were wise men of the East, named Gaspar, Melchior and Balthazar. Their existence has been subject to controversies and interpretations. Some say they were orientals that came from Persia while others have indicated them to be astrologists as they were keen on following the rise of a new celestial star at the time.
They were described as rich men of position and their names all represent some form of royalty. Gaspar is of Persian origin meaning "treasure keeper", Melchior is a Jewish name that stands for "king of light", and Balthazar is Hebrew for " God save his life" as well as "God save the king" in ancient Syrian. Their presence and their gifts in the Nativity symbolize the three phases of life namely, youth, adulthood and old age.
Nativity sets to decorate your homes
Knowing all these quick facts should bring more light into how you may want your own Nativity scene to look in your own homes. Amazon, Etsy and Wayfair offer a wide variety of unique Nativity sets to choose from. Take your pick from these exclusive interpretations for both indoor and outdoor displays.
Handmade Nativity Set (The Holiday Aisle, Wayfair $66.99) -Crafted out of banana fiber, this 12-piece set comes in a banana fiber box with the tallest piece measuring 5 inches.
Modern Christmas Manger Nativity Set (Danya B, Amazon $59.99) - Hand sculptured in cast iron, this metal figurine Nativity set used the sand casting method which means there's no need to polish them to maintain its bronze finish. Each piece measures between 3.5 inches to 5.75 inches.
Crochet Nativity Set (Color Cornucopia, Etsy $234.99) - A complete set of 14 lovely crocheted pieces is a crafty collective to own. Most of the pieces come with removable clothing which can be changed according to your preferred color scheme for the season.
Resin Nativity Set (Purchasing Moment, Etsy $75.93)- Handmade and carved out from premium resin, this 20-piece set was crafted by Christian artists. It is a contemporary take on the Nativity scene with faceless characters to allow you to project any face in mind.
Nativity Garage Door Cover (Charm Your Home, Etsy $413.42) - Christmas garage door covers come in every design. This Nativity billboard fits a standard 16 x 7 feet double garage door and measures 82" x 188". It is made of special-grade weatherproof material and printed using the latest techniques to make the mural 3D and life-like. It is guaranteed to last for 5 years.
White Outdoor Nativity Display (Frontyard Originals, Amazon $169.00) - This white silhouette-style outdoor display is a simple and quick assembly. It is made with extra thick and extra strong material with .591 inch thickness and has twice the stiffness. Totally weatherproof and never needs to be repainted. Its entire display measures 47" wide 50" tall and 22" deep.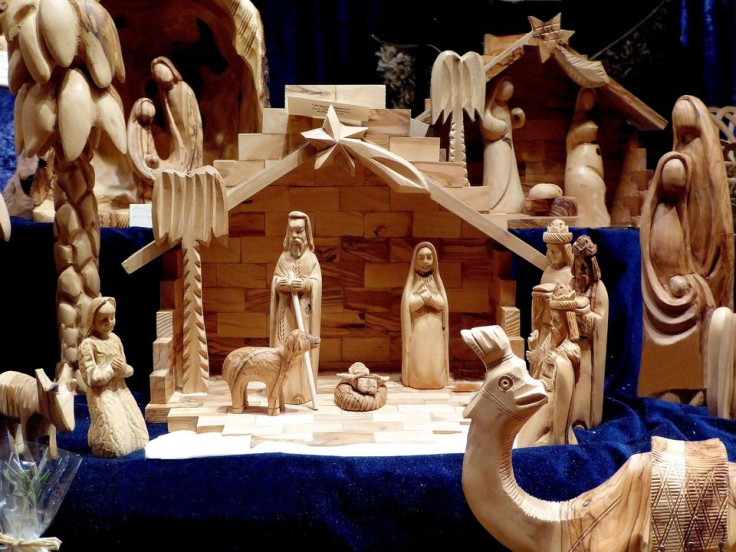 © 2023 Latin Times. All rights reserved. Do not reproduce without permission.