A 67-year-old man has been taken into custody on suspicion of attempted murder after he allegedly attacked and stabbed his son's friend while they were having a drinking party on New Year's Eve.
The suspect, identified as Toshiaki Suzuki, 67, had reportedly been drinking and celebrating the New Year with his son, his son's pal, who is in his 40s, and another man at his apartment in Tsurumi Ward, Japan on Saturday, Jan. 1.
During the party, however, Suzuki got into a disagreement with his son's friend, with the duo's tiff quickly escalating into an altercation. When Suzuki's son left the room for a short time during the party, the suspect, in a fit of rage, reportedly pulled out a knife and began stabbing the victim in the stomach, Japan Today reported.
Following the stabbing, the victim was rushed to a hospital for treatment in critical condition. When officers questioned Suzuki, he told the officers that he assaulted the man out of anger and that he did not intend to kill him.
In a similar but unrelated incident, a man was reportedly chased down by his attacker before he was stabbed about 62 times in public, in front of horrified onlookers, after sharing drinks and cocaine with his brutal assailant at a party in Birmingham, England, Latin Times reported.
Marian Savu, 43, from Romania, a father-of-three, was reportedly stabbed to death by Erlin Hasa, 35, an Albanian national, after a party that took place at a Perry Barr house in Birmingham, England.
On the day of the incident, Hasa and Savu were partying with a few other men in a ground floor flat in Perry Barr. A few hours later, at around 2 a.m., the duo reportedly shared cocaine with another man. A little while later, while the victim was sitting and reading his wife's messages on his phone, Hasa took out a knife, put his arm around Savu's neck as if in a friendly fashion, and allegedly plunged the blade into the victim's body at close range. Hasa then proceeded to repeatedly thrust the knife into the victim's neck and torso.
Savu somehow evaded subsequent attacks, ran out of the Perry Villa Drive apartment, and ran towards a junction. However, the accused managed to chase him down and continued to stab him with his knife even after Savu had collapsed to the ground.
After killing Savu, Hasa went back into the apartment to wash the blood off his clothes.
Meanwhile, officers who responded to the scene followed a trail of blood to the address in Perry Villa Drive where a disoriented Hasa, who was drenched in blood, reportedly answered the door. Hasa was taken into custody and has been charged with murder.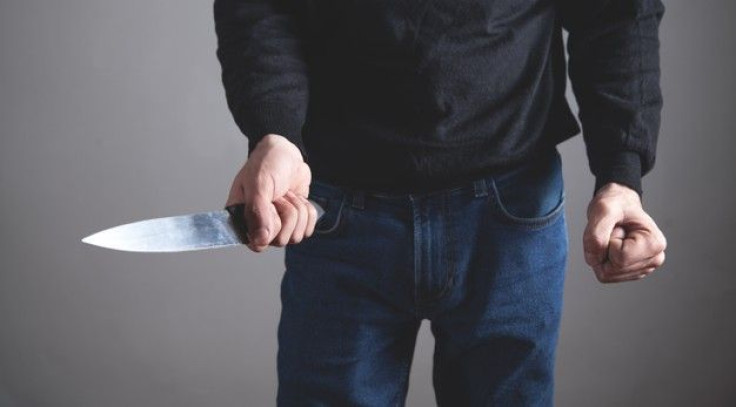 © 2023 Latin Times. All rights reserved. Do not reproduce without permission.