Located above Panama in the breathtaking Central American territory, Costa Rica is one of the most memorable places to visit for anybody who loves adventure, scenery, and local culture.
The country is made up of a mix of rainforests with incredible wildlife, volcanoes that are a sight to behold, and some of the most spectacular beaches in the world. It is no surprise then that over 2.35 million people worldwide decide to visit the country each year.
Planning a trip to see Costa Rica's stunning landscape and experience its unique way of life may seem daunting. However, following a few simple tips will make your visit stick in your memory for years to come.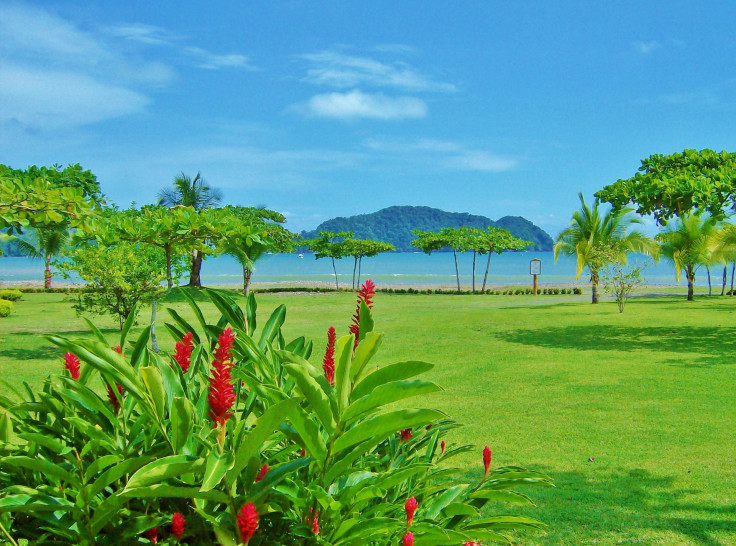 1. Get Inoculated
Few things can ruin the adventure of exploring a foreign country more than getting sick. While Costa Rica has good public and private health care, it is wise to take a few precautions before leaving your home country.
To aid in staying at the top of your game during your vacation, government agencies like the CDC recommend getting several specific vaccinations before you arrive. Hepatitis A and B, rabies, and tetanus vaccinations will keep you safe to explore even the country's wildest and most beautiful parts.
If you're traveling from certain countries in Africa or South America, you'll also need to provide proof that you've received a vaccine against yellow fever. Luckily, this can be administered around ten days before you jet off and shouldn't cause any hiccups in your plans to see all the country has to offer.
2. Take Note of the Season
Costa Rica is known for having primarily two differentiating seasons: wet (commonly known as green) and dry. These are split across specific months of the year, with the green season between May and November and the dry season lasting from December to April.
Suppose you're primarily interested in exploring the luscious greenery of the rainforests and experiencing the best of the wildlife in the country. In that case, the green season is the best time to visit. This is also the perfect time to take on the big Pacific and Caribbean waves if you're fond of surfing.
However, the dry season is ideal if you prefer sunny days and just relaxing on the beach. During this time of the year, the beaches are the prime place to be and will treat you with jaw-dropping sunrises and sunsets and temperatures that average a perfect 79°F (26°C).
3. Embrace Pura Vida
A famous saying in the country is "pura vida," which translates to pure (or simple) life. This is commonly used as a greeting, farewell, or even when a local wishes to explain their love for their country.
However, pura vida is more of a philosophy than just a saying, as the locals actively seek to live out pure lives and are some of the friendliest and most genuine and welcoming people you'll ever meet. To make the most of this, embrace the local culture as much as possible and enjoy the simpler side of life.
4. Save Up to Enjoy a Full Experience
While many believe Costa Rica is a relatively inexpensive travel destination because it is in Latin America, this is not entirely accurate. In fact, traveling to the country may cost more than you initially bargained for.
To truly experience the country in as many ways as your timeline allows, it is best to save up so that you still have a decent amount of spending money after you've paid for everything else.
Accommodations in Costa Rica, meals, and even your transport if you rent a car can quickly add up. Knowing that you have money set aside for sightseeing, guided tours, or even just the occasional splurge on a fancy meal will make your trip even better.
5. Hire Someone Experienced to Guide You
Doing some research before visiting the country is an excellent way to plan an itinerary and know what you want to do, see, and experience. However, following the lead of someone who lives in the country will generally let you reap more from your trip.
Therefore, finding a local tour guide for specific adventures may be a good idea. Not only do they know more about the country and can share insights you would otherwise never learn about, they also know all the places, local secrets, and memorable experiences a search engine may not tell you about.
6. Plan to Do More Than Generic Activities
While almost everyone who visits the country will trek through the lush rainforests, search to find wildlife, and spend hours tanning on the beaches, there are plenty of other things that offer entertainment and memorable experiences.
For example, visiting the Sanatorio Durán—hailed as one of the most haunted places in the country—will get your adrenaline pumping like no other location will. Meanwhile, taking a mud bath at the Rio Negro Hot Springs in Guanacaste Province will leave you feeling relaxed for days. Or, if you're in the mood for a night of testing your luck, visit a local casino like Casino Concorde if you're in San José or play on online casinos if you're stuck in your bungalow during a thunderstorm.
7. Keep Your Documents Safe
Although this is a good idea no matter where you're traveling, it should be reiterated that keeping all your documents safe is essential. These include car rental contracts, your passport, and other vital documents. Additionally, it is always best to have copies of these on hand, just in case.
8. Try Not to Disturb the Nature
Exploring the rainforests of Costa Rica will put you in the center of beautiful flora and fauna and possibly up close with majestic and exciting wildlife, such as the native sloth population. But always be respectful of the nature of the country.
Also, while much of the nature is a marvel to behold, remember that some plants can be poisonous, and there are plenty of hiding critters and terrifying snakes that could harm you. Even sloths, as harmless as they may appear, can carry flees or ticks—or they could pick up an illness from you.
Therefore, always admire the country's natural beauty with your eyes only and try to keep your hands to yourself. When in doubt, the adage of only taking photos and only leaving footprints is a good one to keep in mind.
© 2023 Latin Times. All rights reserved. Do not reproduce without permission.