An 82-year-old woman has been reported dead after she was reportedly brutally attacked by her own pet pit bull dog in Kaiserbagh, Lucknow, India on Tuesday, July 12.
The 82-year-old woman, a retired teacher, reportedly took care of a pet pit bull and a Labrador dog at her house. However, she was allegedly attacked and mauled to death by her pit bull while she was alone at the house on Tuesday morning.
She was later found lying in a pool of blood by her son and was rushed to a hospital for immediate treatment. However, the victim could not be saved due to the excessive loss of blood from the attack, the Times Of India reported.
The woman shared her home with her 25-year-old son, a trainer in a gym, and their two pet dogs.
According to the victim's neighbors, at around 5:30 a.m. on Tuesday, July 12, the victim's son went to the gym for work. About half an hour later, at around 6 a.m., they heard dogs barking and the loud cries of the victim screaming for help.
When the neighbors rushed to the house to help the elderly woman, they her lying in a pool of blood inside the residence. However, when they tried to open the door, they realized that it was locked and immediately informed the victim's son.
The victim's son rushed back home from his gym and took his mother on a two-wheeler with the help of his neighbors to Balrampur Hospital from where she was referred to the KGMU trauma center.
According to senior doctors at the trauma center, the victim had multiple deep wounds from her neck to her abdomen and all the way to her legs. Her torso had visible tears since the dog had sunk its teeth into the body of the deceased. The victim subsequently succumbed to her injuries due to excessive blood loss and was declared dead at the health facility.
According to the neighbors, the two dogs had been very friendly with everyone and have been with the family for the past three years. The neighbors revealed that the victim and her son used to keep the dogs mostly at home and that they never saw them turning hostile over the last three years.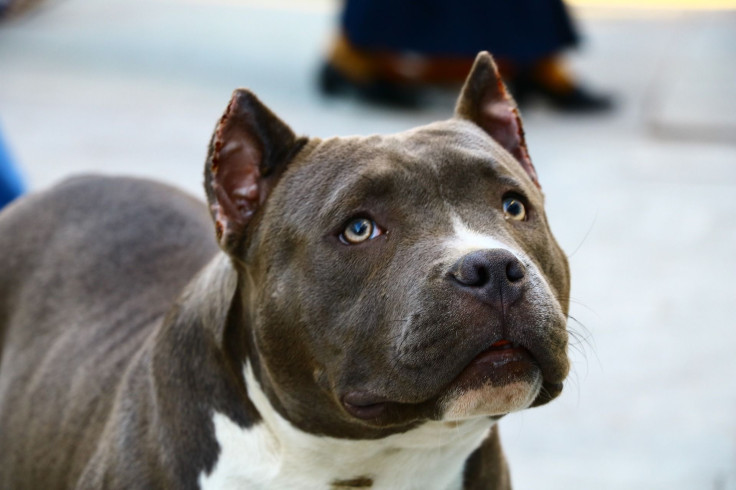 © 2023 Latin Times. All rights reserved. Do not reproduce without permission.