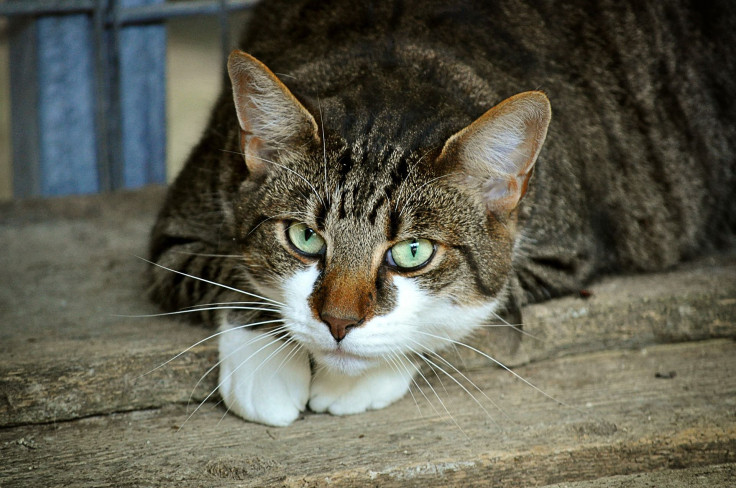 An 85-year-old woman was arrested and sentenced after "illegally" feeding stray cats and attempting to have some neutered for their own health in Wetumpka, Alabama.
Beverly Roberts, 85, has spent her entire life rescuing cats and trying to help strays. Roberts and her friend Mary Alston, 61, used to regularly feed stray cats by the courthouse dumpster in downtown Wetumpka. Three months before their arrest, officials turned up at Roberts' house and told her that she was no longer allowed to feed the stray cats and that her neighbors had been complaining about her adding to the cat population, Yahoo News reported.
The day they were arrested, Roberts and Alston were planning on how to feed and neuter some stray cats. Roberts was arrested for trespassing and for disorderly conduct. Meanwhile, Alston was arrested right after. After their arrest, both women were taken to Elmore County Jail, where they were locked up for four hours.
Officials accused the pair of feeding feral cats near the courthouse and claimed that it had resulted in thousands of dollars in property damage, the Guardian reported.
After a court trial in front of Wetumpka Municipal Judge Jeff Courtney, Roberts was found guilty of criminal trespassing and disorderly conduct, and Alston was found guilty of criminal trespassing and interfering with governmental operations. Both women were sentenced to two years of unsupervised probation, $100 in fines, court costs, and a 10-day jail sentence that was suspended.
"A warning, an arrest, and a conviction – all because maybe we were about to feed stray cats, and because we were solving a feral cat problem that the city couldn't solve," Roberts said.
Roberts had helped pass a law preventing people from tying their dogs up outside without shelter in the past. She now feels she is being taught a lesson for ruffling feathers.
"I think when I made ruckus about the dogs, those in charge of the city saw me as a troublemaker," she said.
"Compassion is not a crime," said Alice Burton, director of programs for Alley Cat Allies, a feral cat advocacy group that supports trap-and-neuter initiatives.
"These are good Samaritans that should be applauded and not handcuffed," Burton added.
© 2023 Latin Times. All rights reserved. Do not reproduce without permission.