A newborn baby has been confirmed dead after reportedly being carried out and brutally mauled by a stray dog that broke into a private hospital in Panipat, Haryana, India on Tuesday, June 28.
The horrifying incident reportedly transpired while the two-day-old boy was sleeping next to his grandmother and other relatives on the floor of the Heart and Mother Care Hospital in Panipat on Tuesday, June 28.
While the family was asleep, the stray dog reportedly entered the hospital and managed to pick up the newborn baby with its mouth before carrying the infant outside the hospital.
Later at around 2:15 a.m, when the family realized that the child was missing, they alerted hospital officials and searched the health facility's premises. After a frantic search for the child, they found a dog in an adjoining plot holding the baby with its mouth. The family immediately rushed to drive the dog away and found the baby covered in dog bites. The newborn baby was subsequently declared dead by doctors at the facility after the infant succumbed to its fatal injuries, Hindustan Times reported.
The baby was born just two days before to Shabnam, a resident of Kairana in neighboring Uttar Pradesh, at the Heart and Mother Care Hospital in Panipat on June 25. The newborn's family hails from Uttar Pradesh and his mother had come to Panipat to deliver the infant.
Following the incident, the authorities responded to the scene and recovered the body for an autopsy at the local civil hospital. The police have launched an investigation into the incident. The hospital's management, however, has not responded to the allegations of neglect, NDTV reported.
CCTV footage obtained from the hospital shows the stray dog grabbing the newborn and carrying him out of the hospital at around 2 a.m. However, according to police, no one noticed the dog entering the hospital or carrying the infant outside.
In a similar but unrelated incident, a 7-year-old Oklahoma boy named James McNeelis was reportedly mauled to death in his backyard by a dog that his family had rescued three weeks prior to the attack, New York Post reported.
The tragic incident reportedly happened while McNeelis and his new rescue dog were playing outside his Kiefer home on the evening of Oct. 20, 2021. When his parents stepped outside to call him for dinner, they were not able to find the boy. Following this, the parents contacted the police. The officers responded to the scene and after a brief search, the child was found unresponsive on their property.
The dog that attacked the child was reportedly a Corgi and Shetland Sheepdog mix.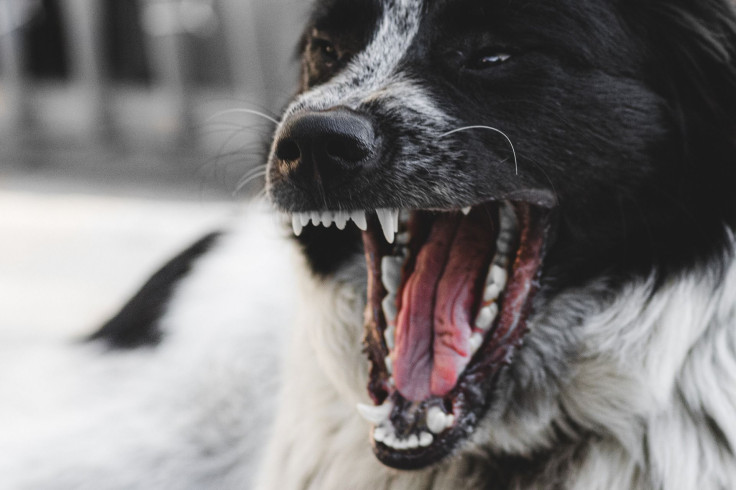 © 2023 Latin Times. All rights reserved. Do not reproduce without permission.