A stray dog was spotted running down the street with a human head in its mouth in Zacatecas, Mexico on Wednesday, Oct. 26.
The victim's head and other body parts were left in an ATM booth in the town of Monte Escobedo in Zacatecas, Mexico late Wednesday, Oct. 26. The human remains were also left with a message referring to a drug cartel. However, before the police could act, a stray dog bit and ran away with the corpse's head, CBS News reported.
Following the incident, a video of the incident was posted on social media. The video showed a stray dog trotting down a darkened street, holding a human head by the neck in its jaws, apparently intending to take it to a safe place to eat it.
Officers in Zacatecas revealed that the police eventually managed to wrest the head away from the dog, Fox News reported.
Zacatecas had been the place of a bloody turf war between local gangs backed by the Sinaloa and Jalisco drug cartels. It is common in Mexico for drug cartels to frequently leave notes alongside heaps of dismembered human remains, as a way to intimidate rivals or authorities.
In April earlier this year, six severed heads were reportedly discovered on a car roof in Mexico. The severed head carried a sign warning others: "This will happen to anyone who messes around."
In a similar but unrelated incident, a stray dog was seen running holding a severed head of a baby in its mouth in the streets of the Bibikulam area, Madurai, India on Sept. 8, 2021, as previously reported.

A man noticed the dog in the street carrying the baby's head and alerted the local police station. The Tallakulam police quickly responded to the scene, initiated a search, and located the dog opposite the Income Tax office near Indian Bank in the town.

The investigators recovered the head and sent it to the forensic lab at the Rajaji Government Hospital for autopsy. The baby's head was covered in dirt which raised suspicion that the dog must have found the head from some drainage or garbage dump. A search operation was initiated to locate the rest of the body of the baby.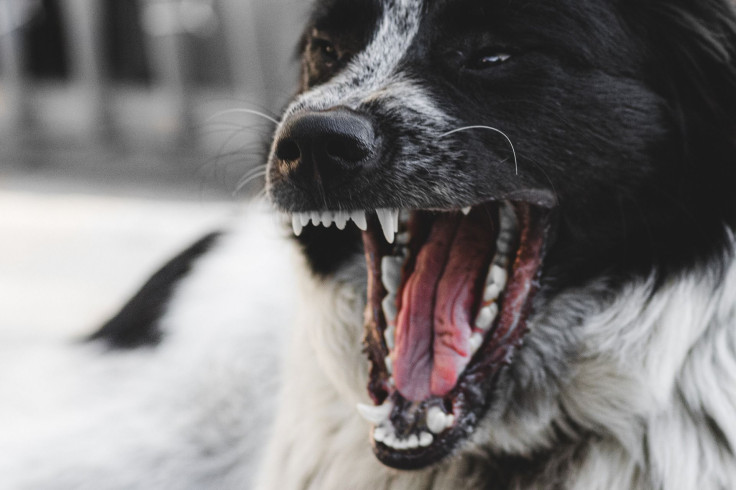 © 2023 Latin Times. All rights reserved. Do not reproduce without permission.