An 89-year-old man reportedly slit the throats of his wife and mentally unstable daughter in a gruesome double-murder after growing tired of taking care of them in Andheri, Mumbai, India on Sunday, Feb. 6.
The elderly accused, Purshottam Singh Gandhok, a retired Indian Army serviceman, allegedly killed his 81-year-old wife Jasbir Kaur and his 55-year-old mentally ill daughter Kamaljeet Kaur at their rented residence in Sher-e-Punjab Colony in Andheri East, Mumbai on Sunday night, Feb. 6, the Indian Express reported.
Gandhok, along with his ailing wife and unmarried daughter, lived in a small flat on the ground floor of a three-storied building at Sher-e-Punjab. Gandhok's wife Jasbir, who has been bedridden for the past ten years, recently had undergone an angiography after suffering from a knee problem. Meanwhile, Kamaljeet was mentally ill since childhood. Both the mother and daughter were entirely dependent on Gandhok.
On late Sunday, after Jasbir and Kamaljeet had gone to sleep, Gandhok, who was reportedly tired of taking care of the duo, allegedly proceeded to slash their necks with a knife, killing them instantly. The next day morning, at around 8:30 a.m, Gandhok called his elder daughter who was living nearby, and informed her about the murder, Hindustan Times reported.
Following this, his daughter, Anand, rushed to her parents' house. However, Gandhok refused to open the door until the police arrived. Anand then informed the authorities about the incident. Police subsequently rushed to the scene and broke open the door. When they entered the residence, they found the bodies of the mother and daughter lying on blood-soaked beds with their necks slashed.
When Anand asked Gandhok about his motive behind the murder, he told her that he was tired of looking after them and that he was worried about who would take care of them after his death. Gandhok told the officers that he waited for both women to fall asleep before picking up a kitchen knife and slitting their throats to kill them. Gandhok added that he also wanted to end his life but could not do it.
"We have arrested Gandhok for the double murder and would present him before the court on Tuesday," a police officer from Meghwadi Police Station said.
"We got to know about the incident only after we saw police vans below our building. No one knew them as they had moved in just a week ago," a resident of Gandhok's building said.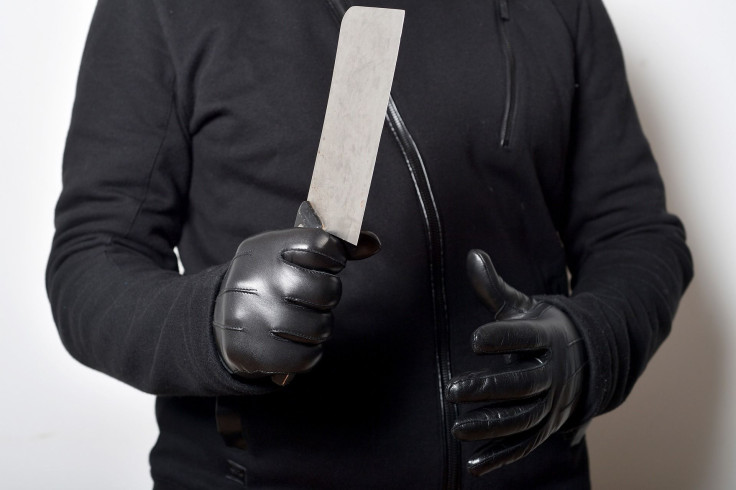 © 2023 Latin Times. All rights reserved. Do not reproduce without permission.