A Midland, Texas husband is facing a possible death sentence following his arrest on Sunday after he deliberately ran over his pregnant spouse following a heated argument in March this year, killing their unborn child in the incident.
The suspect Christopher Gonzales, 26, stands accused of murder in the first degree in the unborn child's death and second-degree aggravated assault with a deadly weapon for ramming his wife, Yvette Natividad, 22, an expectant mother, People reported.
According to an arrest affidavit, deputies from the Midland County Sheriff's Office received an emergency call on March 28 about an 8-month-old pregnant woman who had fallen from her husband's truck, a 1997 Ford F-250 pick up.
An investigation by deputies revealed that the couple was arguing on the side of the road near 10216 W County Road 150, Midland when the woman stepped on the driver's side step rail of his truck to get her husband's attention. The victim then fell off, landing on her tailbone, before being rammed by the truck.
In an interview with deputies on April 8, Gonzales had allegedly confessed that he was aware his wife was standing on the rail when he drove recklessly out of anger, causing her to lose balance and fatally fall off the truck. Gonzales further admitted that he knew he ran over his wife, noting he felt a bump and heard her scream after passing through her, KOSA noted.
The victim, who crushed her pelvis and sustained two fractured hips, was promptly flown to a hospital in Lubbock, Texas over 100 miles away, where she was placed in intensive care. She underwent emergency cesarean surgery but her nearly-full term child had passed away after succumbing from serious injuries.
The husband was later apprehended and charged on June 13 following further police investigation.
Online jail records revealed that Gonzales is currently being held at the Midland County Detention Center on a $150,000 bond. If convicted, Gonzales may be put to death by the state of Texas, an eager user of capital punishment, according to Law&Crime.
Attorney information was not immediately available for the accused as of Tuesday, with Gonzales yet to be arraigned. His case status is currently pending disposition.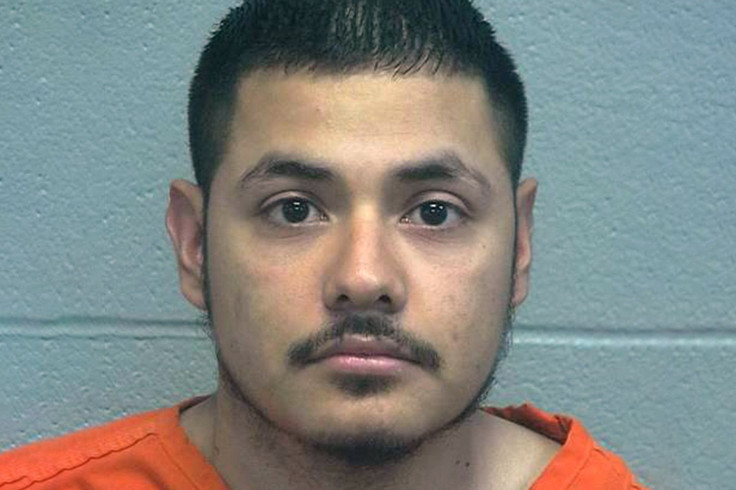 © 2023 Latin Times. All rights reserved. Do not reproduce without permission.