A man has been accused of savagely stabbing his girlfriend at least 18 times and leaving her in a pool of her own blood after the victim refused to marry him in Hyderabad, India on Wednesday, Nov. 10.
The accused, identified as Basavaraj, and the victim, Sirisha, were reportedly in a relationship before the brutal attack. However, when Basavaraj expressed his desire to marry the victim some two months ago, Sirisha refused his proposal. She went on to get engaged to another man, Shridhar, NDTV reported.
This reportedly enraged Basavaraj and in a fit of anger, he walked over to the victim's residence in Hastinapuram and began attacking her with a knife. He allegedly stabbed his former girlfriend about 18 times before leaving her in a pool of her own blood. The victim's neighbors heard Sirisha's pleas for help and immediately rushed her to a nearby hospital. She is currently undergoing treatment in critical condition.
Meanwhile, the accused has been arrested by the officers and remains under police custody.
In a similar but unrelated incident, a 39-year-old man reportedly killed his acquaintance by stabbing her 30 times after she turned down his marriage proposal in Delhi, India in April 2014.
Aneesh, 39, reportedly stabbed Baljeet Kaur, 23, about 30 times with a scissor and killed her after Kaur rejected his marriage proposal in his rented house in Okhla in South Delhi, India.
"Aneesh has confessed to having killed Kaur. In a fit of anger, he stabbed her 30 times with a scissor," a police official said.
On April 23, 2014, Aneesh reportedly brought Kaur to his rented house in South Delhi and expressed his desire to marry her. When the victim refused his proposal, Aneesh killed her in a fit of rage, locked his house, and fled the scene. Kaur's body was only recovered seven days after the murder, India Today reported.
Investigators started looking into the incident after Kaur's parents lodged a complaint at the police station regarding their daughter's disappearance. When the investigators went through her phone, they found that she had made numerous calls to Aneesh on and before the day she went missing.
"We launched a hunt for Aneesh, but he was found missing too," the police official said.
Aneesh was later arrested in Haridwar, Uttarakhand, on April 30, 2014, and was taken into police custody.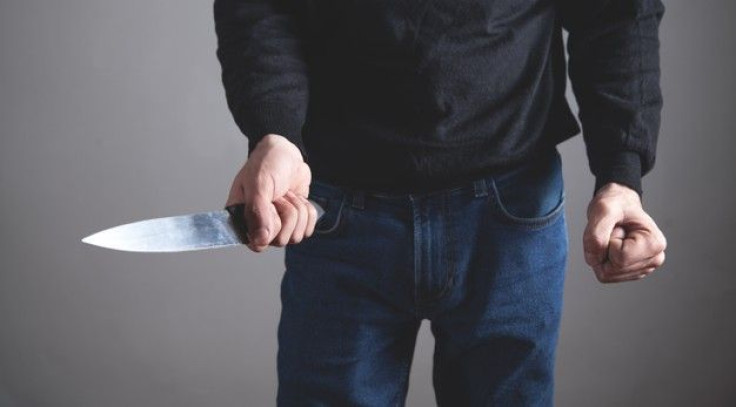 © 2023 Latin Times. All rights reserved. Do not reproduce without permission.