An alleged abusive Maine mother has been apprehended by law enforcement on Wednesday following her 3-year-old son's death from blunt force trauma on Sunday.
The accused, Jessica Trefethen, 35, of Stockton Springs, did not enter a plea during her initial court appearance on Friday, charged with depraved indifference in the death of her youngest son, Fox23Maine reported.
Maine State Police identified her as Jessica Williams following her arrest but she was referred to with the surname Trefethen in the court.
The 3-year-old victim died on June 20, Sunday after Trefethen and his grandmother rushed him to Waldo General Hospital in Belfast. The mother suspect had reportedly told hospital staff that her son got knocked down by a dog leash and kicked by his 8-year-old sister upon their arrival at the medical facility.
Dr. Lisa Funte of the office of the chief medical examiner determined the cause of the death of Trefethen's son, Maddox Williams, to be from non-accidental inflicted trauma. The child had sustained multiple injuries, including significant bruises on his arms, legs, head as well as abdomen.
The child's autopsy report also revealed that he had three partially-healed abrasions on his face and forehead, concealed with temporary stick-on tattoos, according to News Center Maine. He had suffered deep tissue bruising on his butt, internal bleeding in his abdomen that indicated a rupture of the bowel, a fractured spine, and bleeding in his brain due to significant injuries, leading to the appalling loss of a young life.
Funte ultimately ruled the death as a homicide, noting that the victim's injuries were deliberately inflicted upon him and were not consistent with a fall, being kicked in the stomach, or being knocked down, as Trefethen had asserted.
Police are suspecting that the mother had recurrently abused her youngest and later covered the signs of mistreatment with temporary stick-on tattoos before bludgeoning him to death on Sunday.
Trefethen was interrogated by police on June 23 and allegedly claimed that her son "bruised very easily," insisting the child had fallen from a trampoline several days before but seemed fine. The 3-year-old was the only child of Trefethen and Andrew Williams. The father is currently serving a prison term at the Knox County Jail.
The Williams son is among the four young children to die in Maine in the last month due to abuse, prompting plans by state officials to evaluate child safety policies in Maine in the wake of the deaths.
In a statement, Democratic Senator Ned Claxton and Representative Michele Meyer, the chairs of the Maine Legislature's Health and Human Services Committee, vowed to improve the safety and well-being of the children of Maine. They said it is their shared responsibility to prevent these tragedies from happening again, the Associated Press noted.
Trefethen is being held on a $150,000 bail and has been ordered not to have any contact or communication with anyone under the age of 14, including her three other children. She will return to court for a status conference slated on Oct. 28.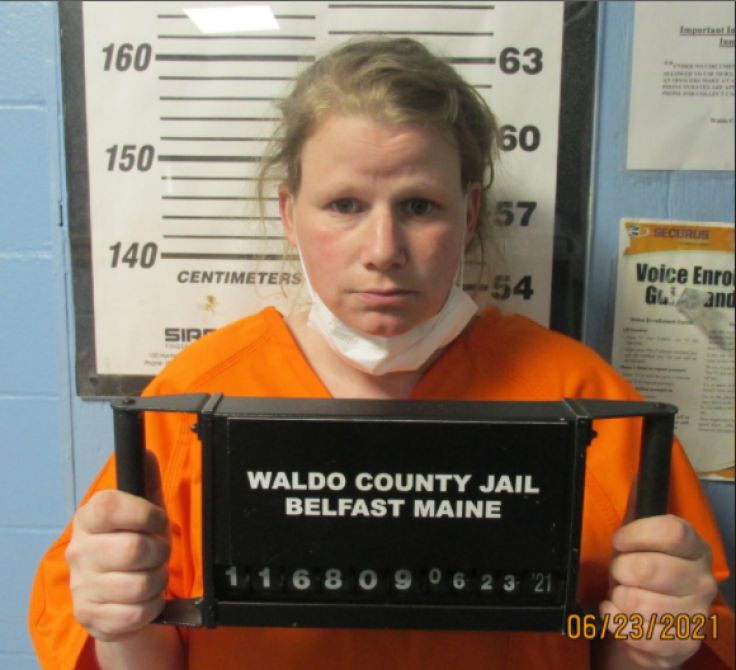 © 2023 Latin Times. All rights reserved. Do not reproduce without permission.