An adult man in California was reported to have been harassing young children for wearing masks by taunting, coughing, and spitting at them, which the police have begun investigating on Monday, Jan. 24, after a video of the abuse went viral online.
The unnamed man, who wore a "Your mask makes you look stupid" shirt in the video, has reportedly been harassing the residents of La Crescenta for a month. He allegedly waits for children in masks to walk by and harasses them, the Daily Beast reported.
"Crescenta Valley Station is aware of a video circulating on social media regarding a dispute between an anti-mask adult and others over the masking of children. The incident appears to have occurred off school grounds sometime last week," local police said in a statement.
The video shows the man yelling "Stay scared. Keep your masks on that don't even work!" at a group of 13-year-old children. After a man tried to get in between the COVID-denier and the children, the man launched into a tirade regarding masks, according to KTLA.
"Look at this grown man with a mask on. What a fricken coward. What a total p***y … Where'd you buy your mask? The stupid store?" he said.
"Masks don't work. They're f*****g child abuse. They're a part of this tyranny. As long as you idiots keep running around with your f*****g mask on, then we still have a pandemic," he continued, before leaving the children alone moments after the tirade.
The man has been linked to several alleged harassment incidents towards children over the past month, with one case that was reported allegedly being dismissed by a police deputy before lecturing the kids who complained as a case of freedom of speech.
Police officers are still investigating the case, though they have positively identified the man and are currently working a case against him.
Face masks are known to keep droplets from spreading in the area, reducing the chances of infection to the COVID-19 virus. California currently has a mandatory mask mandate in spite of a person's vaccination status due to the spread of the Omicron variant across the country.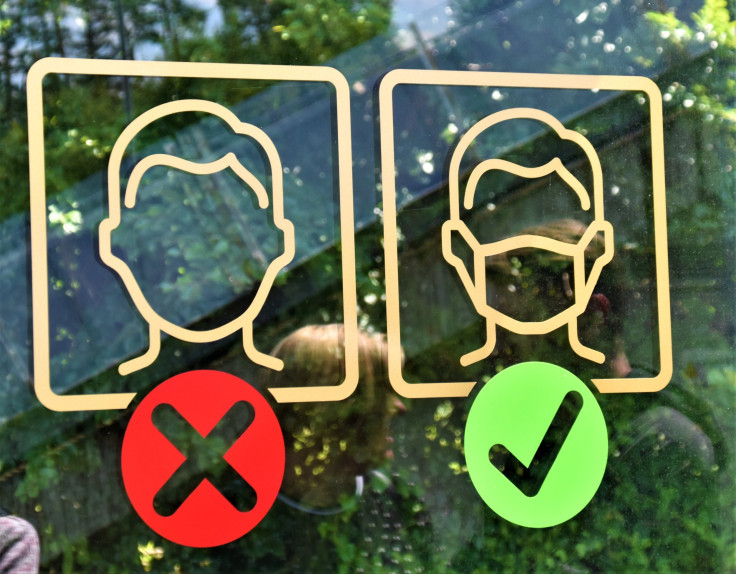 © 2023 Latin Times. All rights reserved. Do not reproduce without permission.