After a tour of the Caribbean nations under the Commonwealth that was marred with protests and controversy, Prince William has reaffirmed on Saturday, March 26, in an unprecedented statement that countries are free to leave the monarchy if they so choose to.
Prince William released the statement at the conclusion of the eight-day tour of the Caribbean Commonwealth countries that he had with his wife Kate, speaking directly about the apprehension that they were met during their trip to Jamaica, the Bahamas, and Belize, according to People.
"I know that this tour has brought into even sharper focus questions about the past and the future. In Belize, Jamaica and The Bahamas, that future is for the people to decide upon," he said in a statement.
The prince was met with criticism from many fronts of their tour, with throngs of protestors in Jamaica demanding reparations for the U.K.'s past involvement in the slave trade, as well as the Prime Minister of Jamaica saying that the country is planning on "moving on" from the Commonwealth in an effort to be "independent," CNN reported.
"Catherine and I are committed to service. For us that's not telling people what to do. It is about serving and supporting them in whatever way they think best, by using the platform we are lucky to have," the statement from Prince William said.
William and Kate have both expressed sadness over the history of racism that the United Kingdom displayed against the Caribbean countries in the Commonwealth; however, many are demanding an outright apology from the monarchs, which is yet to happen.
William expressed cautious optimism about the future of the British Commonwealth, saying that as relationships between the countries evolve, they might find that preserving their connection to the United Kingdom may prove beneficial in the future.
"Who the Commonwealth chooses to lead its family in the future isn't what is on my mind. What matters to us is the potential the Commonwealth family has to create a better future for the people who form it, and our commitment to serve and support as best we can," he said.
William and Kate have finished their tour of the Caribbean countries, and have left for England, where they will arrive in time for the English Mother's Day celebrations.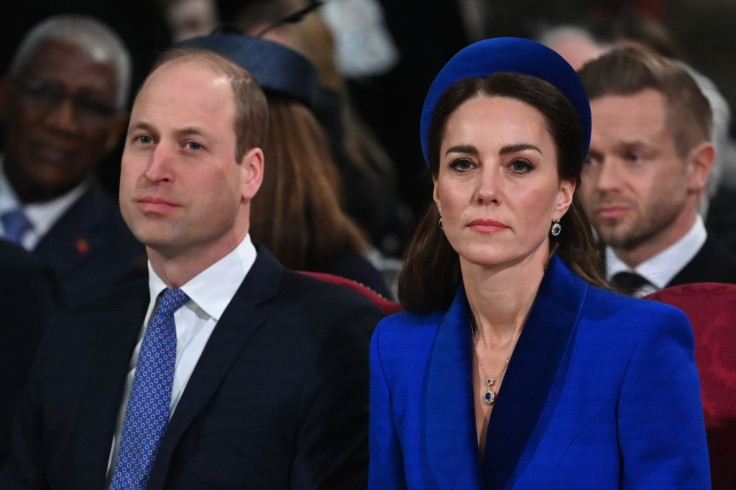 © 2023 Latin Times. All rights reserved. Do not reproduce without permission.