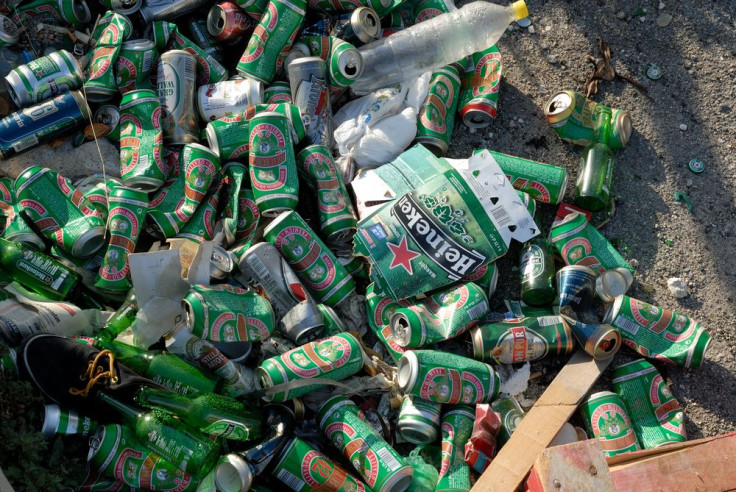 Moving domestically can be an anxiety-inducing experience, let alone moving internationally. While personal anecdotes and experiences can attest to that, researchers at University of Georgia (UGA) have found a surprising correlation between drinking and teenage Hispanic immigrants -- they drink more.
According to the researchers in the University of Georgia College of Family and Consumer Sciences, who studied Hispanic teens living in Miami and Los Angeles, bicultural stress results in a greater likelihood of alcohol abuse. What exactly is bicultural stress? It can be anything related to their native and adopted cultures that induces pressure and stress. For example, the pressure to preserve your native culture and language or the burdens associated with learning a new language and assimilating with your peers at school.
"We tend to view acculturation stress as coming from the hosting dominant culture," said the study's lead author Assaf Oshri, an assistant professor at UGA, in a university release. "In fact, immigrant youth often have two or more cultural identities they are trying to embrace at once, leading them to experience dual stress, called bicultural stress.
"Enduring bicultural stress during adolescence—a vulnerable developmental phase in which adolescents are still forming their own identity—places them at risk for participation in risk behaviors. We found that bicultural stress disrupts their identity consolidation over time, which leads to increased expectations that getting engaged with alcohol use would help them alleviate or cope with this stress."
In the longitudinal study, published in the Journal of Youth and Adolescence, the researchers found that alcohol abuse occurs between the ages of 18 to 20, and uncovered that the crucial turning point which results in the alcohol abuse is the disruption in identify formation.
"If you're not sure about yourself, you may be swayed by deviant peers in an effort to be less confused or act out or internalize the feelings of confusion about yourself," said Josephine Kwon, a UGA doctoral student who contributed to the study.
"There's also a real-world implication here about how prevention and intervention program designers should consider designing their curriculum," Kwon added, stating that program designers should "take into account the potential of bicultural stress to negatively impact the development of self-processes and deal with that underlying issue."
© 2023 Latin Times. All rights reserved. Do not reproduce without permission.