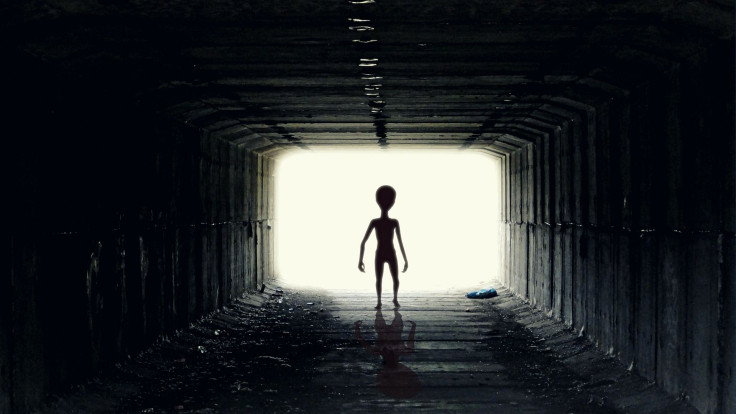 An object appearing to be a UFO was spotted over an exploding volcano in Mexico on Sunday, Jan. 8.
Karla Garcia and her boyfriend Luis Guerra were up early Sunday morning at their home in Atlixco, Puebla, to prepare their backyard for a family breakfast. However, they were moved by a blast from the Popocatépetl volcano. Seeing the blast, Guerra took his cell phone out and immediately started taking pictures and videos, Daily Mail reported.
'He sends me the photo on WhatsApp and when I wake up, I see it and share it on my WhatsApp status (feed),' García said.
However, after she shared the photo on her WhatsApp, she started to receive messages from her friends who noticed what seemed to look like an extraterrestrial object flying near the right side of the Popocatépetl volcano.
'Since my boyfriend is not a fan of social networks, I asked him if I could upload his photo to Twitter and he said yes,' García added.
She posted the photo on Twitter and tagged a local reporter. The reporter proceeded to share the image on their local network and the image went viral. García also posted the photo on her Facebook page. 'Today's photo at 7:52 am. Popocatépetl, the moon, and possibly a UFO,' she wrote as a caption.
The couple's home is located just 1,600 feet from where a UFO monument was erected in 2000 under orders of the then-mayor of Atlixco. However, García said the volcano's magnetism is what has attracted flying saucers to the area and not the presence of the UFO monument.
'Honestly, I was feeling a bit skeptical years ago,' García said when she was asked about whether life beyond Earth existed. 'But with the programs that I see about investigations that go through, for example, on the History Channel. It started to make me doubt.'
For residents in Mexico, it was the second flying saucer sighting since Oct. 2022 when an object was spotted across the skies of Tula, a city in the east-central state of Hidalgo.
Similarly, in late June, dwellers in the cities of Los Angeles, San Diego, and the Mexican border towns of Tijuana and Rosarito, and the southeastern municipality of Mérida reportedly saw an object with flicking orange lights in the sky.
© 2023 Latin Times. All rights reserved. Do not reproduce without permission.