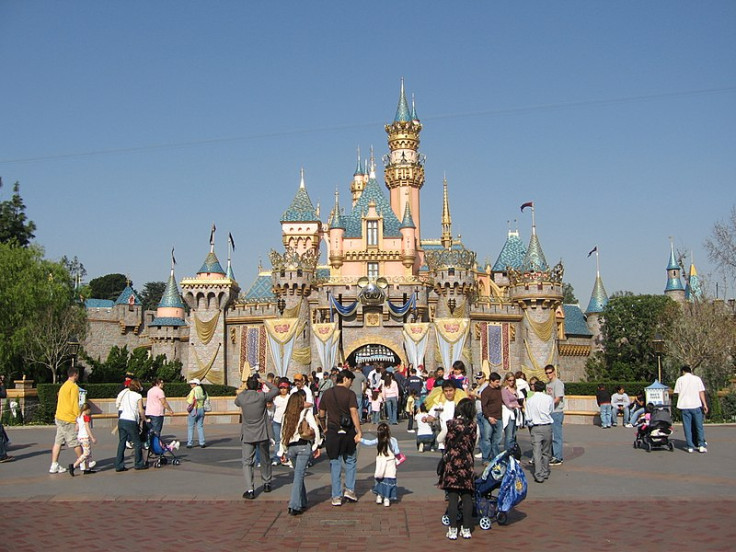 Disneyland is an experience many individuals might not have the privilege to visit in their lifetime. The park is filled to the brim with so much entertainment, excitement and signature "Disney Magic" , that even adults can become kids again. That is exactly what happened when one TikToker decided to invite a few day workers to the "Happiest Place on Earth". Over the course of several posts, TikToker Jesús (@juixxe) can be seen inviting different groups of Hispanic laborers to accompany him to the theme park with the promise of an all-expenses paid trip. Though hesitant at first, the men decide to join Jesús for a day they will never forget.
Sporting fun Disney merchandise, the men are seen jumping from ride to ride, meeting magical characters, and having the time of their lives. Their joyous expressions rival the ones of the much younger park guests as the men are lost in the whimsy and excitement of it all.
At the end of the day, the men are dropped off again by Jesús at the same spot where they were picked up and are given $200 each. It's a remarkable act of kindness from the TikToker who allows these hard workers to have the opportunity have fun and heal their inner child. Across his posts, viewers have expressed their own joy in seeing how much fun the workers are having.

Experiences like these act as a humbling reminder to not take for granted the privileges we may have in life. Through the many financial contributions from the audience, Jesús is able to take the donations and give these men memories they will never forget. Not only are the men in the clips grateful for the opportunity, but the viewers appreciate the kindness displayed as well. I, like many others, hope to see this amazing series continue for a very long time as more and more get the chance to have fun like a kid again.
© 2023 Latin Times. All rights reserved. Do not reproduce without permission.