More than three years following the 2018 assassination of Saudi journalist Jamal Khashoggi, French authorities arrested a suspected member of the hit squad linked to his death on Tuesday.
Border police apprehended Khaled Aedh Al-Otaibi, 33, just before taking a flight to Riyadh from Charles de Gaulle Airport on Tuesday morning after officials secured an arrest warrant issued by Turkey, France24 reported.
He is wanted by the country over Khashoggi's murder at the kingdom's consulate in Istanbul. However, Saudi Arabia's embassy in Paris insisted late Tuesday that Al-Otaibi has "nothing to do with the case," noting it was a case of mistaken identity.
The embassy then reaffirmed that the Saudi judiciary had already issued verdicts over the case, claiming the people convicted are already serving sentences.
Since a suspect's detention could last up to 48 hours, authorities are still conducting checks as of Tuesday evening to verify the detainee's identity and if the arrest warrant applies to him.
Should police confirm Al-Otaibi is part of the suspected assassination team, he will appear before French prosecutors in the next few hours.
According to the Guardian, he may then be allowed to choose between flying back to Turkey or contesting the arrest warrant and staying in police custody awaiting extradition.
Al-Otaibi is among the 26 Saudis charged in absentia by Turkey over the murder of Khashoggi, including two former aides to Saudi Crown Prince Mohammed bin Salman.
CNN noted he was also one of 16 individuals banned from the United States by the State Department in April 2019 for their alleged roles in Jamal's murder, facing life imprisonment following a conviction.
Khashoggi, a prominent Saudi journalist and Washington Post columnist living in self-exile in the United States at the time, reportedly entered the Saudi consulate in Istanbul on Oct. 2, 2018, to file paperwork to marry his Turkish fiancée, Hatice Cengiz.
He was critical of Saudi Arabia and Crown Prince Mohammed bin Salman's policies, which reportedly led to him being killed and allegedly dismembered by men with close ties to the Saudi Government and MBS during the consulate visit.
"I welcome the arrest of one of Jamal's killers today in #France," Khashoggi's bereaved fiancée said on Twitter. "France should try him for his crime, or extradite him to a country able and willing to genuinely investigate and prosecute him as well as the person who gave the order to murder Jamal."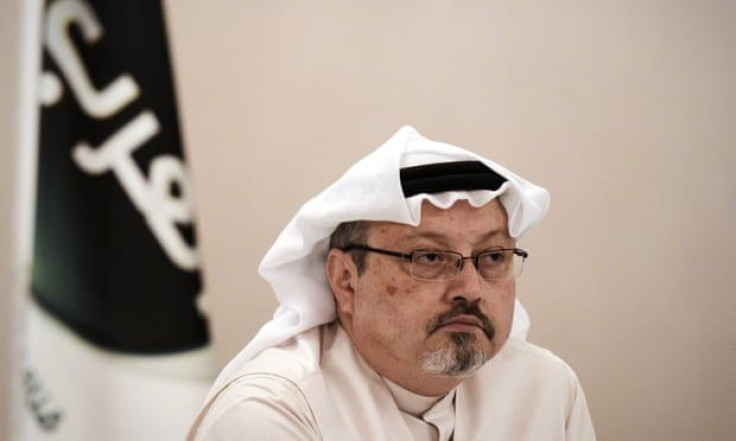 © 2023 Latin Times. All rights reserved. Do not reproduce without permission.