After a long public dispute in court over defamation charges and appeals on both sides, Actress Amber Heard has decided to end the fight and settle with ex-husband and Actor Johnny Depp.
Heard took to Instagram to make the announcement stating she no longer wants to spend her time and money on the situation.
"Time is precious, and I want to spend my time productively and purposefully," wrote Heard. "For too many years I have been caged in an arduous and expensive legal process, which has shown itself unable to protect me and my right to free speech."
The "Aquaman" actress also made note of how she was treated in the U.S. court system versus the U.K. courts during a libel case against the Sun newspaper in 2018 in which Depp was referred to as a "wife beater." Depp filed the lawsuit against the newspaper and lost.
"When I stood before a judge in the UK, I was vindicated by a robust, impartial and fair system where I was protected from having to give my worst moments of my testimony in front of the world's media, and where the court found that I was subjected to domestic and sexual violence," wrote Heard. "In the U.S., however, I exhausted almost all my resources in advance of and during a trial in which I was subject to a courtroom in which abundant, direct evidence that corroborated my testimony was excluded and in which popularity and power mattered more than reason and due process."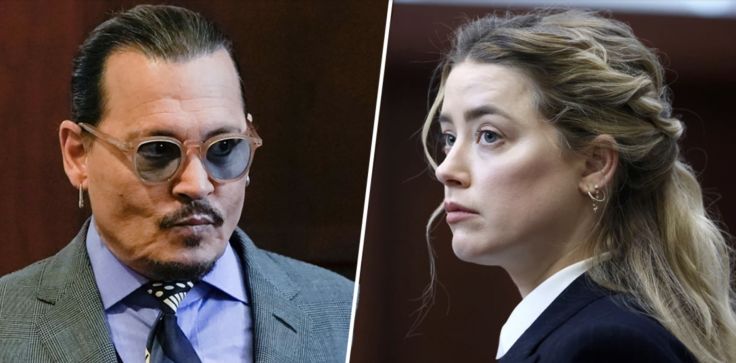 In December 2019, the defamation court case saga began after Depp sued Heard over a 2018 Op-Ed she wrote. In the article, Heard described herself as a "public figure representing domestic abuse." The piece doesn't mention the "Pirates of the Caribbean" actor by name specifically, but Depp's lawyers argued it could not be referring to anyone else as she has made allegations of abuse against him in the past.
The trial ended with Heard having to pay Depp $10.35 million and Depp owing Heard two million for her countersuit. Both parties did appeal the judgement initially, but now they have decided to settle. Depp did not comment on the mater directly, but his lawyers made a statement.
"We are pleased to formally close the door on this painful chapter for Mr. Depp, who made clear throughout this process that his priority was about bringing the truth to light," said Depp's attorney's Benjamin Chew and Camille Vasquez to The Hollywood Reporter. "The jury's unanimous decision and the resulting judgement in Mr. Depp's favor against Ms. Heard remain fully in place. The payment of $1M — which Mr. Depp is pledging and will donate to charities — reinforces Ms. Heard's acknowledgement of the conclusion of the legal system's rigorous pursuit for justice."
© 2023 Latin Times. All rights reserved. Do not reproduce without permission.