Amber Heard's sister allegedly claimed that the actress had severed Johnny Depp's finger during an argument in Australia in 2015.
This information was disclosed in unsealed court documents, according to Crime Online. Depp claimed in April that his ex-wife broke the tip of his finger when she threw a vodka bottle at him during the defamation trial in Virginia.
According to a deposition that was made public after the unsealing of more than 6,000 pages of court documents over the weekend, Whitney Henriquez's former boss, Jennifer Howell, saw the latter receive texts from Heard's sister, Amber Heard, in which the actress admitted her involvement in the incident.
Howell, a curator of fine art, claimed that Henriquez screamed: "She's done it now. She's cut off his Godd**n finger," and "made this huge proclamation, New York Post reported.
Howell continued: "And she goes, 'She cut off his finger. She cut off his finger.' And then she bolted out the door and was like, 'I got to call somebody.'"
The fine art curator claimed Heard's sister told her it was her sister and Johnny Depp when Henriquez returned, and the actress allegedly flung a bottle and severed his finger.
Heard claims that the actor harmed himself out of a fit of intoxication. The "Pirates of the Caribbean" actor acknowledged lying to a doctor during the trial when he claimed to have jammed his finger between accordion doors to defend Heard.
Meanwhile, Amber Heard appears to have begun raising some money by selling her desert residence in Yucca Valley, California. According to reports, the home in the California desert oasis includes three bedrooms and three bathrooms.
The New York Post states that the property was situated on six acres of land. The property includes a 110-foot bridge connecting to a pavilion perched on a mountaintop.
The house boasts strong iron front doors and a kitchen with a double griddle burner wired for a surround sound system throughout the house. The main suite has a soaking tub, magnificent stone dual basins, and two walk-in closets.
Richard and Carol-Jeanette Jorgensen, who reside in New Jersey, are the new owners of the Yucca Valley estate. The two founded Jorgensen & Company LLC and also owned land in Nevada.
It was unclear at first how the two came across the off-market house or whether they knew the actress personally. The residence was initially bought by Amber Heard in 2019 for $570,000. She was successful in getting $1.05 million for the house.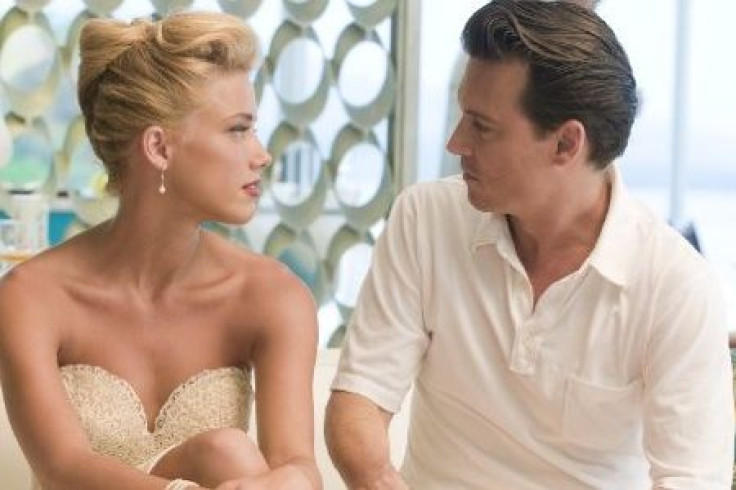 © 2023 Latin Times. All rights reserved. Do not reproduce without permission.