A jury overseeing the defamation trial of Amber Heard has reached a decision on Wednesday that Heard had defamed ex-husband Johnny Depp in her Washington Post op-ed, making her pay damages of over $15 million to the Oscar-nominated actor.
With the decision being given, many are asking if Heard has enough money to pay for the damages. During the lawsuit, Heard recounted the time that she was unable to pay for a $7 million pledge to the ACLU due to the $50 million lawsuit that Depp had filed against her, according to the Daily Beast.
"I still fully intend on honoring all of my pledges," Heard said at the time. "I would love him to stop suing me so I can."
Heard is reportedly worth somewhere between $2.5 million and $8 million, with the actress earning around $10 million in gross income between 2013 and 2019. Her biggest role in the "Aquaman" movie only netted her $1 million, and she was only reportedly paid $2 million for the blockbuster's sequel, the New Zealand Herald reported.
Comparatively, Depp's wealth is somewhere in the vicinity of $150 million, and he was able to keep his massive real estate holdings and vintage car collection in the divorce, with Heard only receiving a $7 million settlement for her allegations of abuse.
If Heard admits that she cannot pay the judgment, Depp's team is reportedly entitled to see her financial records and potentially force her to pay him money directly from her income, depending on what a court of law says.
"Just because she is saying she doesn't have money doesn't mean she doesn't have money," former federal prosecutor Duncan Levin said. "I fully expect he will try to enforce his rights with the judgment."
This lawsuit's decision is a big victory for Depp, who previously lost a libel case in the U.K. after tabloid The Sun called him a "wife-beater."
While the jury found that Heard acted with malice towards her op-ed in spite of not naming Depp as her abuser, they also awarded her $2 million in a countersuit for defamation after Depp's former lawyer reportedly called her allegations a "hoax," NBC News reported.
"I'm heartbroken that the mountain of evidence still was not enough to stand up to the disproportionate power, influence, and sway of my ex-husband," Heard said. "I'm even more disappointed with what this verdict means for other women. It is a setback. It sets back the clock to a time when a woman who spoke up and spoke out could be publicly shamed and humiliated."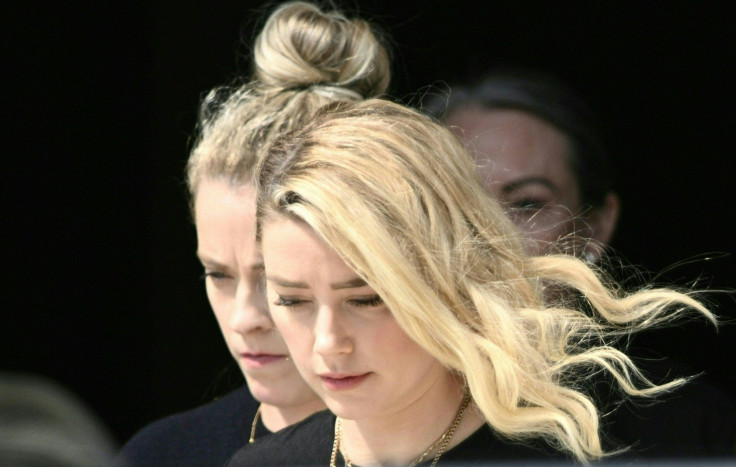 © 2023 Latin Times. All rights reserved. Do not reproduce without permission.