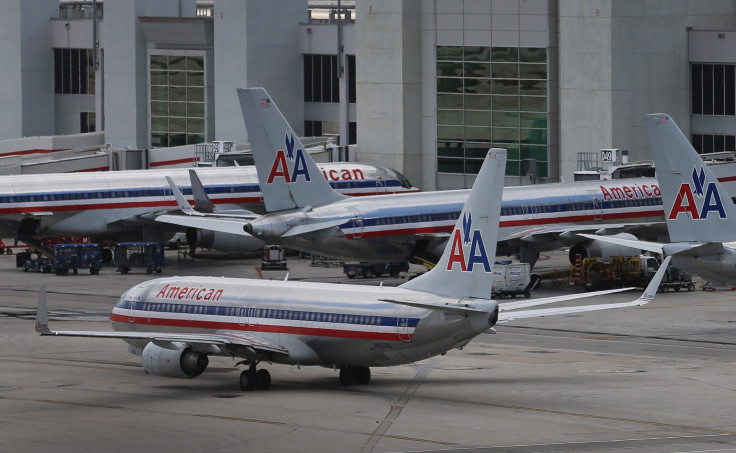 A 14-year-old Dutch girl was arrested Monday in Rotterdam after tweeting a terror threat to American Airlines. "Hello my name's Ibrahim and I'm from Afghanistan. I'm part of Al Qaida and on June 1st I'm gonna do something really big bye," she tweeted to @AmericanAir on Sunday. The airline replied to the girl, identified on her Twitter account as "Sarah," with the following message: Sarah, we take these threats very seriously. Your IP address and details will be forwarded to security and the FBI."
After seeing the reply, "Sarah" claimed it was a joke and went on a rant about her being from the Netherlands and not Afghanistan, how she just wanted to be famous like Demi Lovato and not like Osama Bin Laden, and stressing that she's just a "white girl." "I'm so sorry I'm scared now," she responded to American Airlines on Twitter. "I was joking and it was my friend not me, take her IP address not mine." "I'm just a fangirl pls I don't have evil thoughts and plus I'm a white girl," she went on. She also pleaded: "I was kidding pls don't I'm just a girl pls."
The girl's account was suspended and American Airlines also took down their tweet. They later released a statement saying, "At American, the safety of our passengers and crew is our number one priority. We take security matters very seriously and work with authorities on a case-by-case basis. Regarding [Sarah's] tweet," the statement continued, "we removed it after it had been addressed in order to be able to focus on our customers."
Rotterdam police confirmed on Monday that the girl had been arrested. "Dutch girl (14) from Rotterdam arrested after American Airlines threat. Investigation continues," they tweeted. "We're not in a state that we can communicate any state of charges at this point," Dutch police spokesperson Wessel Stole told Business Insider. "We just thought it was necessary to bring this out mostly because of the fact that it caused a great deal of interest on the Internet."
© 2023 Latin Times. All rights reserved. Do not reproduce without permission.