Angelina Jolie and Brad Pitt's son Maddox seems to not care if his relationship with Pitt is over for good. In a recent interview, Maddox talked about his estrangement from Pitt and somewhat confirmed their strained relationship.
On Aug. 23, Angelina Jolie dropped off Maddox at Yonsei University in Seoul, South Korea, for his first day of school. It has been less than a month since he sought independence from his family, but Maddox has already done a street interview to talk about his dad.
A video of Maddox tactfully answering questions with regard to his father surfaced online on Wednesday, showing Pitt and Jolie's eldest son seemingly fine without Pitt in his life. Asked if Pitt had any plans of visiting him in Seoul, Maddox said he had no idea. "I don't know about that, what's happening," he said.
Talking about his alleged strained relationship with Pitt, Maddox seemed to have insinuated that he doesn't care if his relationship with his dad was over for good. "Well, whatever happens, happens," he tactfully said.
Last month, a US publication reported that Maddox didn't want to be close to Pitt anymore. The father and son reportedly had a falling out in 2016, after they had an altercation on a plane while their family was on their flight home to the States from France.
Reports at that time claimed that Jolie and Pitt were having a fight inside the plane when Maddox tried to intervene. A drunk Pitt allegedly attacked Maddox, prompting Jolie to file a divorce from Pitt and seek full custody of their six children.
Since the incident, Maddox has reportedly drifted away from his father and has started to have some simmering resentment toward him. A previous report also claimed that Maddox doesn't really see himself as Pitt's son, that's why he's always been very close to Jolie.
Back in December, however, both Maddox and his brother Pax posted birthday tributes for Pitt on Instagram, calling the "Once Upon A Time In Hollywood" star "the coolest dad." It remains unknown if Pitt and Maddox will ever mend their fences in the future, but Maddox's birthday post for Pitt suggests that he still loves his estranged dad.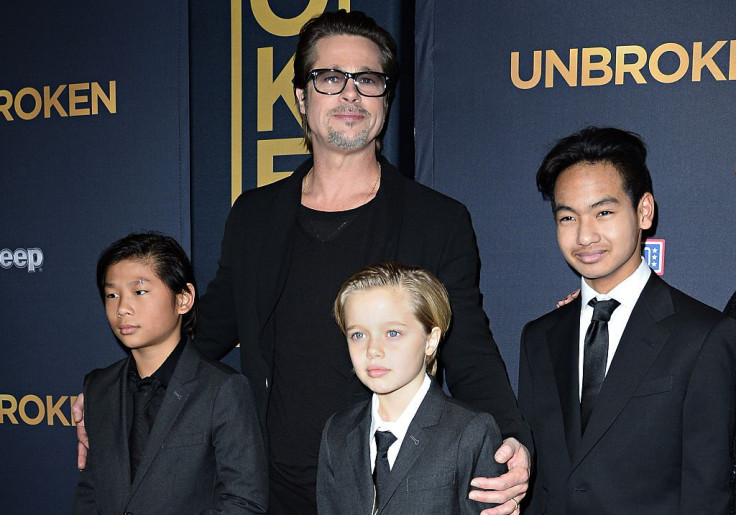 © 2023 Latin Times. All rights reserved. Do not reproduce without permission.