A baffling story from a certain tabloid suggested that Angelina Jolie may have received a proposal from Tom Cruise to become his "fourth bride" but later rejected it.
According to a report, the Top Gun actor previously hinted that he wanted to date the Malificent actress in its story that headed, "Tom's indecent proposal to Ange."
The article took reference from a so-called "pal" who said that now-single Cruise is looking for his fourth bride. However, Jolie politely declined this proposal and appeared to be uninterested in the matters of the heart. Reportedly, the actress wishes to remain focused on her six children.
This "pal" said that Cruise has been left "pretty hurt" after Jolie's rejection because he had thought all the while that Jolie was "his type" and he felt that he had made her an excellent and unrefusable offer.
All this seems to be comparable to the plot of the 1993 Hollywood blockbuster film 'Indecent Proposal' where Robert Redford played the role of an independently wealthy bachelor who offered a million dollars to Demi Moore and Woody Harrelson if Moore agrees to sleep with him.
Propositioning Cruise's proposal to this film, Jolie's case is hardly the same as Moore's as Jolie is already an independent millionaire in her own right making lesser sense of the report's premise.
Strangely, this story can also be compared to another report which came out last year suggesting that Cruise had also sought for a marriage opportunity with Demi Moore in real life.
Looking at Cruise's previous marriages, he dated Nicole Kidman and Katie Holmes before engaging in anything close to marriage talks with them. So, there seems to be no logic as to why Cruise would outrightly ask for Moore's hand in marriage in such an abrupt manner.
The said tabloid had also previously claimed that Jolie and Brad Pitt had been together again but Gossip Cop had falsified this remarking that the report could not decide whether it was a rumor or a verified fact. Seeing that there is very little proof from the supposed "pal," there appears to be a high chance of this "indecent proposal" story being incorrect.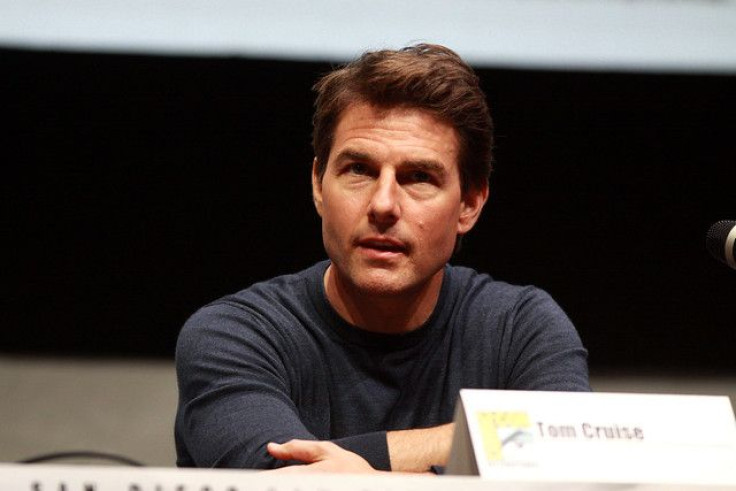 © 2023 Latin Times. All rights reserved. Do not reproduce without permission.