An Oregon man has been arrested and indicted on charges including second-degree murder after he allegedly shot a person of color to death in anger for speaking to his girlfriend.
Ian MacKenzie Cranston, 27, allegedly shot Barry Washington Jr., a 22-year-old black man to death after he approached his girlfriend, Allison Butler, and complimented her outside a nightclub in downtown Bend on Sept. 19, CNN reported.
Cranston faces multiple charges including second-degree murder, first-degree manslaughter, second-degree manslaughter, first-degree assault, and two counts of unlawful use of a weapon in connection with Washington's death.
Cranston was initially arrested and charged with assault and manslaughter and was released on $10,000 bail. However, on Thursday, Sept. 30, Cranston was nabbed again at his home in Redmond and has been taken into custody without bail.
On Sept. 19, the night the incident happened, Washington reportedly approached Cranston's girlfriend and complimented her.
"He complimented her in a respectful manner," John Hummel, Deschutes County District Attorney, said. "She was fine back. She said, 'No, thank you. I'm flattered but I'm in a relationship.'"
However, Cranston, who was unhappy with the exchange, engaged in a heated argument with Washington. The verbal argument soon escalated into a physical fight and in a fit of rage Cranston pulled a gun out of his waistband and shot Washington to death.
Cranston's girlfriend Butler reportedly released a video of the fight that was recorded on her cellphone. The video shows Washington and Cranston shoving each other for a few seconds before the fatal gunshot. In the footage, Washington can be seen falling to the ground, according to Oregon Public Broadcasting.
Cranston and Washington reportedly did not know each other until the night of the shooting, according to Hummel.
"The hate crime or bias crime aspect of this case is an active investigation. If we obtain sufficient evidence to prove that this shooting was at least partially motivated by race, we will go back to that grand jury and ask them to add the charge," said Hummel.
Meanwhile, Riccardo Waites, heading up the Central Oregon Black Leaders Assembly, said that he and others are working to prove that this was a bias crime.
"I believe it's a bias crime. The community believes it's a bias crime. The family believes it's a bias crime, Now we have to prove it through the law, right? And that's the tricky part. We're working on a report we'll give to the FBI," said Waites.
After the incident, hundreds of people have attended vigils for Washington and have shared the various experiences of racism they have faced in Central Oregon.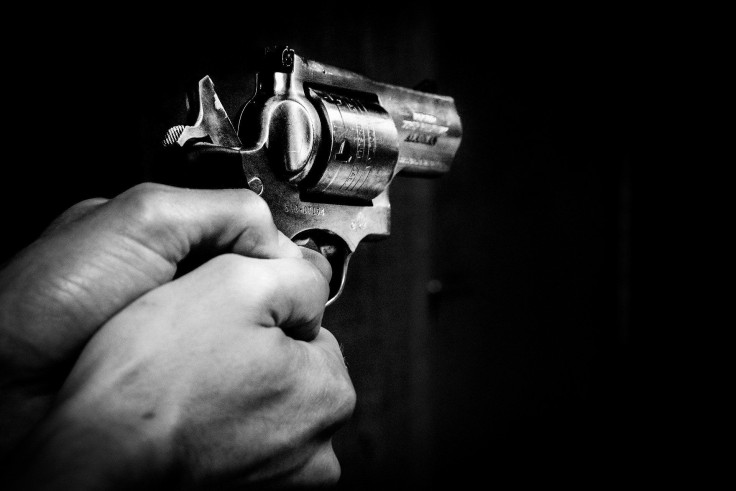 © 2023 Latin Times. All rights reserved. Do not reproduce without permission.