A man in India is accused of murdering his wife and injuring his mother-in-law after the two reportedly refused to join him in a fight he was having with his neighbours.
According to the police, the accused, identified as Jagadish got into a heated argument with his neighbours on Sunday, Sept.26 night.
Jagadish was reportedly agitated with the neighbours drying their clothes in front of his rented room in Virar (East), a coastal city in the district of Palghar, Maharashtra.
He phoned his wife, Supriya Jagadish Gaurav, who was at her mother, Sushma Shetty's apartment in the Narendra Brahma complex and asked the duo to join him in the fight.
But Supriya reportedly refused to do so as she was busy with her chores, the Indian Express reported.
Angered by his wife's response, Jagadish stormed to his mother-in-law's flat and confronted the duo.
The heated argument quickly escalated into a scuffle, during which Jagadish allegedly held his mother-in-law by her hair and smashed her head onto a wall.
Supriya, who witnessed the assault, intervened and pushed her husband aside before checking on her injured mother.
In a fit of rage, Jagadish rushed to the kitchen and returned with a knife to stab Supriya in the chest.
The 28-year-old collapsed on the floor and lost a lot of blood, local media reported.
When Shetty tried to stop Jagadish, he allegedly slashed his mother-in-law's hand and fled the scene, police said.
Neighbors, who were alerted by the cries of the women, responded to the home and rushed the victims to a nearby hospital before informing the police.
Considering the severity of their injuries, doctors at the Siddhivinayak hospital referred the victims to the Sanjivani hospital where Supriya was declared brought dead.
Supriya's body was sent to a medical examiner's office for an autopsy and later handed over to her family for performing her last rites.
Shetty was being treated for her injuries at the hospital, however, no updates were available about her current health condition.
The police visited the hospital to record her statement, in which she claimed that Jagadish was an alcoholic and often picked up fights with family members and people in the neighborhood.
Based on the woman's complaint, the police registered a case against Jagadish on Monday. A manhunt has been initiated to nab the suspect, who the investigators believe is currently absconding.
The police are questioning witnesses and inspecting surveillance cameras in the area to obtain a lead about Jagadish's whereabouts.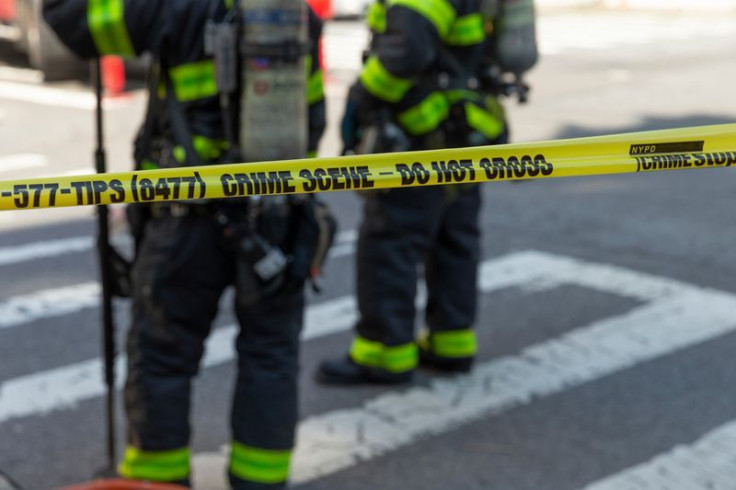 © 2023 Latin Times. All rights reserved. Do not reproduce without permission.