Animal cruelty is taken seriously in various parts of the globe. Over in Malaysia, an animal association has lambasted a video that showed a cat being dragged by a man on a motorcycle. It turns out that the cat was owned by a neighbor with the motive yet to be known.
Video footage of the whole incident was put up on the Malaysian Animan Association Facebook page. The man was seen riding his motorcycle on a road in Langkap, Perak. This drew the ire of the group and they are now seeking help to nab the perpetrator.
"The act of dragging a cat while the motor vehicle is moving fast is very cruel. This incident reportedly occurred in Langkap, Perak. We ask the main witness to immediately make a report to the Perak Veterinary Services Department so that the perpetrator can be taken to justice for abusing the cat," the Malaysian Animal Association group's post on social media read.
Footage showed the cat struggling as it tried to free itself from the net where it was wrapped in. Regardless, the rider hardly cared and dragged it as he was mobile on the road.
"There are still people in this country who are unaware of animal laws. Cruelty to animals is a crime under the Animal Welfare Act 2015. This act can lead to a maximum jail term of three years and a maximum fine of RM100,000," the post further read.
The owners of the cat have yet to come forward and lodge a complaint. And some may be wondering behind the merciless act, it remains that the action of the rider is uncalled for and an act of animal cruelty. If caught, the man faces up to three years in jail aside from paying a hefty fine of RM 100,000.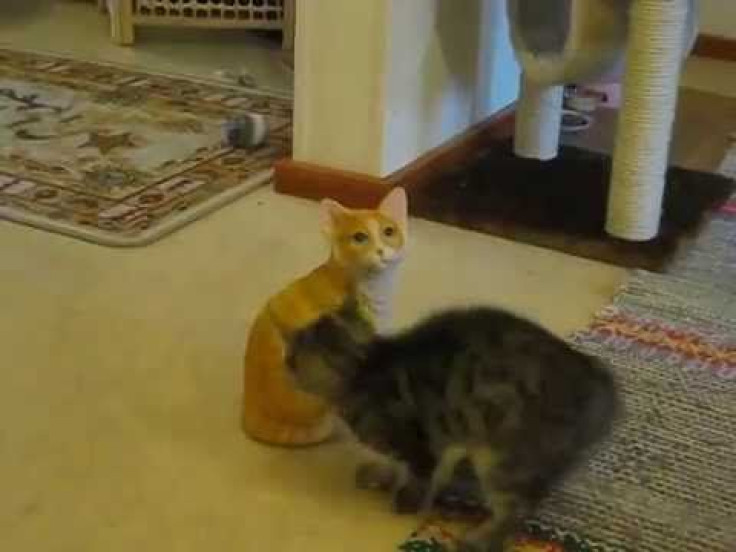 © 2023 Latin Times. All rights reserved. Do not reproduce without permission.