New York City woke up to the news of a vandalization that broke out in the venerable Metropolitan Republican Club, a G.O.P. bastion on Manhattan's Upper East Side.
Antifa activists are being held responsible, with the four prime suspects clad in all-black outfits, for the ghastly attack that was launched in the wee hours of the morning. A deeper probe by the NYC police is underway.
"I am deeply disturbed and disgusted at this attack," said club president Ian Walsh Reilly to a media outlet. "Republicans are in a situation where we can come together under social guidelines and hold an election night party that went off flawlessly," he added, further explaining,
"We were then having a celebration of religion, of Christianity and Judaism and their holidays, and that was the date they chose to attack the Met Club. It shows such intolerance from the very people who say they are anti-fascist."
Speculations ran amok that the activists are not just targeting Republicans, but also those who were ushering in holiday religious celebrations – Christmas and Hanukkah. "We do openly put the words Christmas and Hanukkah in the title of the party because we should be open and honest.
This is a celebration of two wonderful religions, and as the club is the most visible symbol of the Republican party in New York City, a city that is becoming more and more intolerant of opposing opinions, I am afraid that is going to continue," said club president Ian Walsh Reilly.
The club held its annual "Christmas and Hanukkah Social" on the evening of December 3rd, opening doors to its patrons with the greeting, "Tis the Season to be of Good Cheer and gather with your fellow Republicans at the Met Club to Celebrate the Holidays Together!"
But, guests were treated to a rude shock as anarchist graffiti and Antifa symbols were spray-painted in blood-red across the elegant building's façade. "You're Canceled" was reportedly scribbled across the two heavy front doors. Additionally, black bags symbolizing the corpse of non-White victims of coronavirus were spread across the sidewalks.
The founding of the iconic club dates back to 1902 by Republican reformers who were staunch loyalists of President Theodore Roosevelt. The club's illustrious history can be traced from 1930s, and has been a site of utmost significance as far as the city's political happenings are concerned.
While socio-political violence at the club isn't uncommon, Reilley asserted that fear tactics like these wouldn't deter the club's spirits. "The members' reactions were disgust and horror, especially when they recognized what "ACAB" means," said Reilly. "People were just sad, but also defiant. They just wanted to come together and honor our traditions," he said, adding, "We will not be intimidated, and if our vocal and unending support for the NYPD continues to bring this type of hatred upon us, we will not back down from it."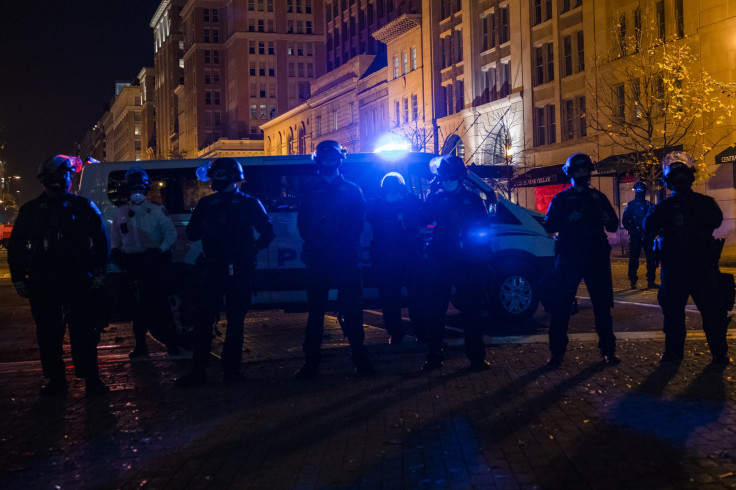 © 2023 Latin Times. All rights reserved. Do not reproduce without permission.