A New Jersey woman who has dubbed herself the "AntiVaxMomma" on Instagram has been accused of forging around 250 fake COVID-19 vaccination cards and selling them at around US$200 each, her customers including people working in hospitals and nursing homes.
Jasmine Clifford, 31, from New Jersey, a self-described entrepreneur with several online businesses, has been busted for selling at least 250 counterfeit COVID-19 vaccination cards through her Instagram account @AntiVaxMomma from May 2021 onwards, KEYC-TV reported.
Clifford reportedly accepted payment from her customers through payment apps like CashApp and Zelle. Clifford has been charged with offering a false instrument, criminal possession of a forged instrument, and conspiracy on Tuesday, Aug. 31.
Clifford has also been accused of collaborating with 27-year-old Nadayza Barkley, of Bellport, to fraudulently enter the names of several individuals into New York state's database of vaccinated residents for an additional US$250 fee. Barkley allegedly accessed the state database while working at a medical clinic in Patchogue.
Thirteen individuals, mostly workers from hospitals and nursing homes, who purchased bogus vaccination cards from Clifford also face forgery raps, according to the Straits Times.
A New York state police investigator, who became aware of the scam, contacted Clifford and posed as a buyer interested in acquiring a fake vaccination card and being added to the state vaccine database.
The investigator received a package in July containing a Centers for Disease Control and Prevention (CDC) COVID-19 vaccination card marked with the name and date of birth he provided to Clifford. A cellphone screenshot was also attached with the package showing proof that the information he provided had also been added to the state database.
A popular TikTok user with the username @TizzyEnt also shared screenshots and videos on Instagram that Clifford posted to her 302,000 followers from her personal account last week.
"$200/CARD. REAL CARDS, REAL LOT #S. REAL VACCINATION SITES," read one of Clifford's captions on a photo showing bundles of fake CDC vaccine cards. "SHIPPING OUT TODAY AND TOMORROW."
"We need companies like Facebook to take action to prevent the fraud happening on their platforms," Cyrus Vance, Manhattan District Attorney said. "Making, selling, and purchasing forged vaccination cards are serious crimes with serious public safety consequences."
People going to indoor venues such as restaurants, gyms, and shows must present either digital proof of vaccination or a paper vaccine card in New York. Meanwhile, the paper card is known to be extremely easy to forge and is open to widespread abuse, the New York Daily News reported.
The officers in Memphis have confiscated more than 3,000 forged vaccination cards this year, according to U.S. Customs and Border Protection.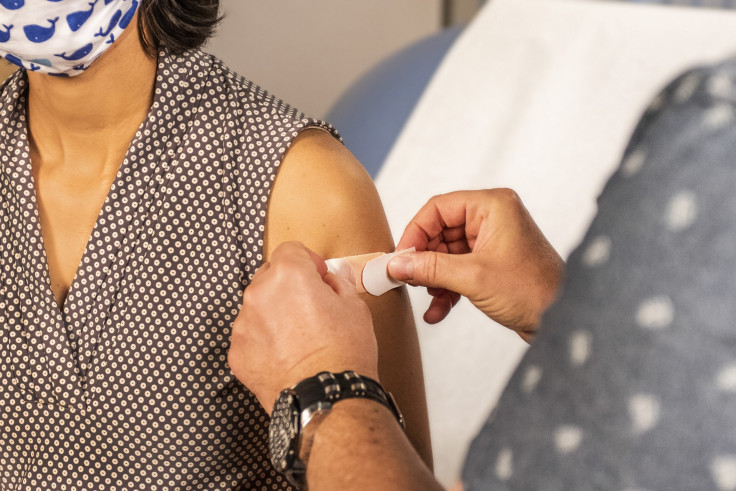 © 2023 Latin Times. All rights reserved. Do not reproduce without permission.