A disgruntled employee has filed a complaint against a catering company he works for after being placed on unpaid leave for refusing to get the COVID-19 vaccine.
The Great Performances company reportedly furloughed 35-year-old Antonio Coronado from Elmhurst, Queens, on May 28, court papers showed.
According to his Queens Supreme Court lawsuit, the anti-vaxxer Coronado is lodging a lawsuit on grounds of "wrongful termination."
"You're supposed to be given a choice," Coronado told The New York Post. "It's not fair. I was a great employee. Just terminating me like that out of nowhere just because I don't want to get the vaccine, it's not fair."
He added that he does not feel safe getting a COVID-19 shot, as it has only been out for months. Coronado, a devout Christian, also said that it would go against his religious beliefs if he takes the vaccine.
Court documents said that his employers are "forcing him to disregard his religious and ethical convictions and safety concerns, as well as the letter of the law solely based on the extralegal maxim and schoolyard, dictate that everyone else is doing it. This is neither lawful nor just."
The suit asserts that forcing employees to get vaccinated violates state and city laws and is prejudicial against Coronado because of his religious beliefs.
Coronado added that employees were being tested twice a week about three months ago, but suddenly, he received an email saying that vaccination is now required to work in the company.
Moreover, he responded that he was not comfortable with being required to get the vaccine, which led him to be furloughed.
"Anthony Coronado has a religious right to refuse to inject himself with an experimental vaccine, and his employer violated his rights, wrongfully terminated him, and retaliated against Anthony and we are seeking damages and standing up for justice in his right to refuse to take the experimental vaccine," Coronado's lawyer David Schwartz said.
Great Performances spokesperson Carina Hayek argued that "Coronado did not inform or request any accommodation based upon a disability or sincerely held religious belief."
He added that US Equal Employment Opportunity Commission allows employers to require the vaccine.
Hayek also added that amid the company requiring the COVID-19 vaccine, they "will engage in a cooperative dialogue with all employees who request a "reasonable accommodation" based upon a disability or sincerely held religious beliefs."
Coronado had been working in the company since February 2020.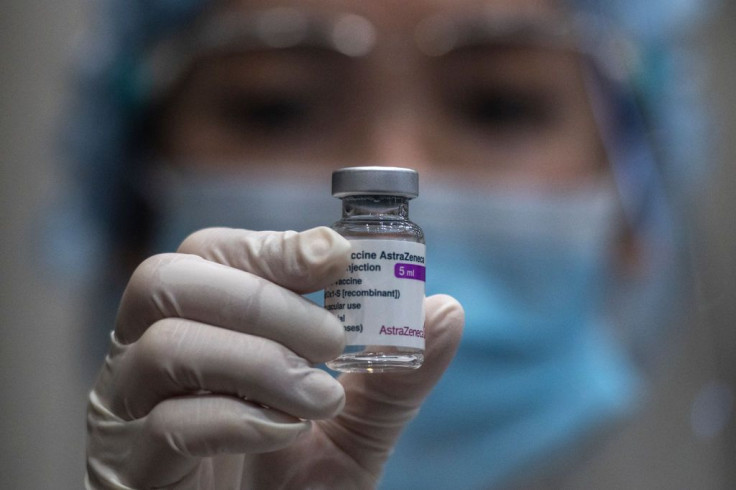 © 2023 Latin Times. All rights reserved. Do not reproduce without permission.