The Apple Watch 6 release date is still ten months away but fans are already excited about what the upcoming wearable might bring. According to a recent report, the timepiece will come with a high-tech feature that not only makes it very easy to use but might even reduce its dependence on the iPhone.
Security is a major consideration for all gadget owners. But it would an issue at all for the Apple Watch 6 as it will have a security feature that's second to none.
According to Express, the Apple Watch Series 6 might feature a Face ID facial recognition system. This speculation is based on the company's various patent applications for "sensors and cameras needed to unlock the device using your face."
The camera and sensor system is called TrueDepth which can effectively capture the contour of one's face and represent it with 30,000 invisible dots. The system also captures one's image in infrared so it can't be tricked if someone tries using a lifelike, 3D mask, photo, or video of a face.
The software running the system is intelligent enough that it'll still recognize an owner's face even if one grows facial hair or wears a different makeup style. It will still recognize a person's face even when one is wearing sunglasses, contact lenses, hats, and scarves.
The biggest advantage of the Face ID is that it's more secure than the Touch ID. According to Apple, there is only one in a million chance of a random person successfully opening an iPhone or iPad with the system in place.
At the moment, it's possible to lock an Apple Watch with Face ID or Touch ID but one needs an accompanying iPhone for it to work. But with a Face ID built into the wearable itself, the watch will no longer be dependent on the Apple phone and one can even unlock it with a glance.
Since the launch of the watchOS 6 in September, the wearable now has its own App Store. This means that the gadget is now more independent of the iPhone since owners can directly install apps without having to go through a smartphone.
However, Express warned that it is still uncertain if the Face ID feature will eventually make it to the Apple Watch Series. While Apple applied for patents that power the high-tech security feature, the company "often patents designs and ideas that never make it out of the R&D lab."
The company has not yet officially announced an Apple Watch 6 release date but tech watchers are betting that it'll likely be out by September 2020. The wearable is expected to have a price tag of around $399.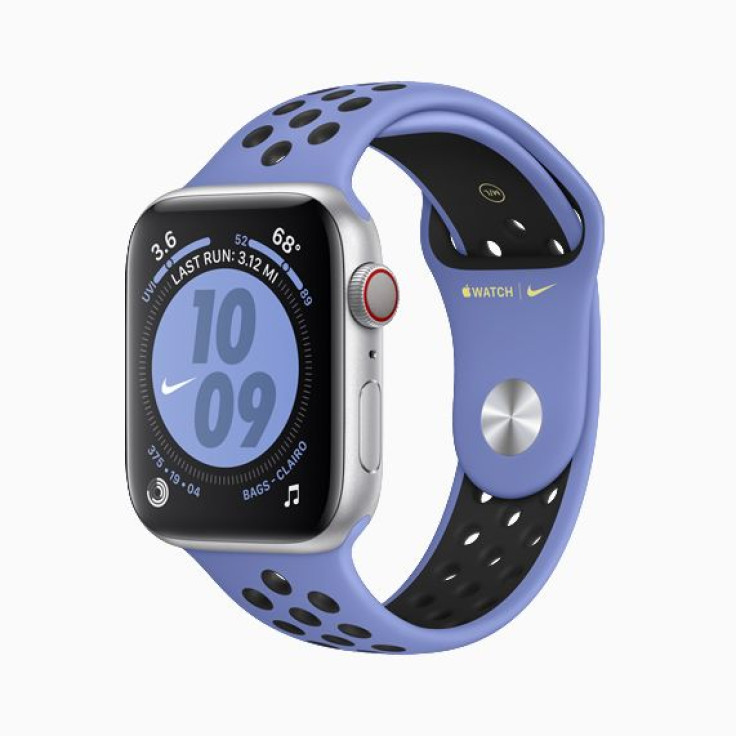 © 2023 Latin Times. All rights reserved. Do not reproduce without permission.