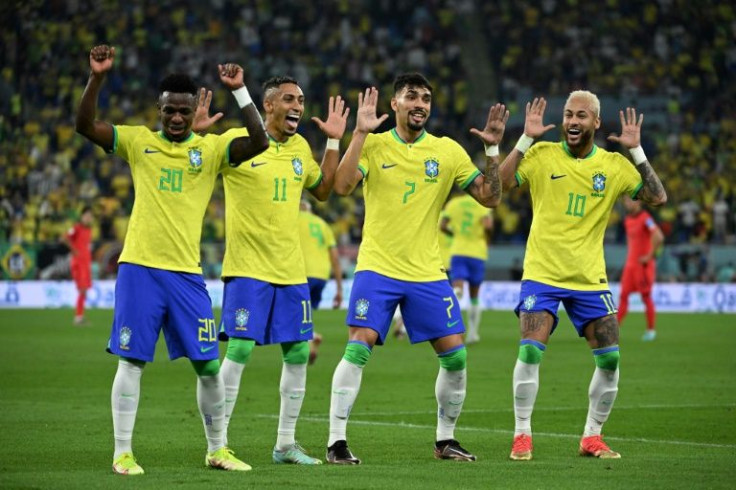 Brazil's post-goal celebration has many of those watching the World Cup enjoying their dance routines. When they scored four goals against South Korea some of the conversations shifted. Are they being disrespectful to their opponents?
Brazil has made it clear that they enjoy celebrating their goal and that they aren't going to stop, according to Brazil forward Raphinha. Brazil's celebration post goals have been one of the lighthearted moments of the World Cup, even though some people have taken exception to it. Rapihinha also says they have as many as 10 dances prepared.
Brazil dancing to celebrate goals has gone on for years. One of the most iconic moments in their World Cup history is when Bebeto and Romario danced after a goal.
Brazil has numerous dances choreographed and ready to go anytime they score a goal. Even Brazil's coach Tite has gotten into fun, dancing alongside his players. Brazil's fans are certainly hoping the dances keep on coming. Roy Keane, who is a former captain for Manchester United and a current TV analyst, sees the dancing as disrespectful.
Brazil is slated to play Croatia on Friday at 10:00 AM EST. They are coming off a convincing 4-1 win over South Korea. They appear to be one of the favorites heading into the quarterfinals and if they score, watch for which choreographed dance they decide to use.
© 2023 Latin Times. All rights reserved. Do not reproduce without permission.