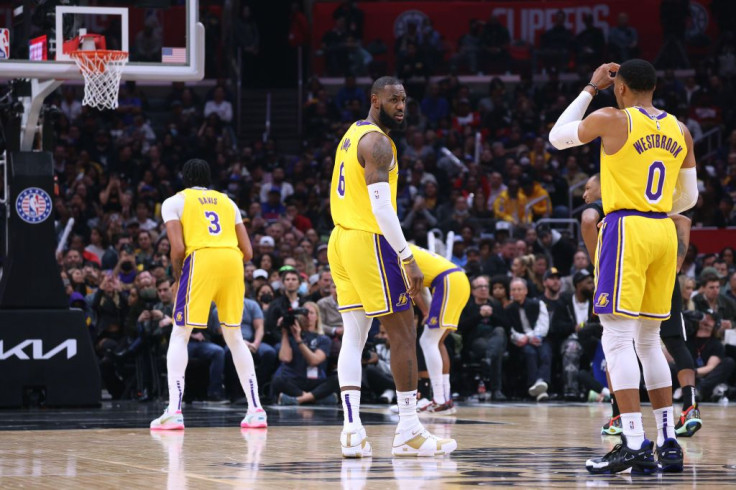 The NBA is well underway and relative to expectations before the season, there have been teams that have surprised and disappointed thus far. There's still plenty of time for these teams to turn things around for the better (or worse).
Here are 3 teams that have surprised and 3 teams that have disappointed:
Teams That Have Surprised:
1. Portland Trailblazers (10-4)
The Blazers revamped their roster at least year's trade deadline and in the offseason. They (finally) surrounded Damian Lillard with athletic wings who play both ends of the floor. Lillard, along with Anfernee Simons, has partnered up to form an elite scoring duo in the backcourt. The Blazers also an intriguing amount of youth getting minutes like Shaedon Sharpe and Trendon Watford. The Blazers are currently in first place in the Western Conference.
2. Utah Jazz (10-6)
The Jazz were expected to tank this season and have high odds of drafting Victor Wembanyama. They traded away Rudy Gobert and Donovan Mitchell and the only remaining starter from last year's team is Mike Conley. Still, the Jazz are finding ways to win games with a fun mix of veterans and youth. Keep an eye out for them near the trade deadline, as it'll be interesting to see which direction the Jazz decide to go in.
3. Washington Wizards (8-6)
The Wizards are notorious for getting off to hot starts in the season and then eventually petering out as the season progresses. This season feels somewhat different though, as a lot of their success is sustainable. They are getting great play from Kristaps Porzingis and Kyle Kuzma. They have an interesting young group of wings in Rui Hachimura, Deni Avdija, and Corey Kispert playing well and of course, there's Bradley Beal. The Wizards are currently on a 4-game winning streak.
Teams That Have Disappointed
1. Brooklyn Nets (6-9)
The Nets have been a trainwreck on and off the court thus far. With Kyrie's suspension and the firing of Steve Nash, there is a ton of drama in Brooklyn. On the court, the Nets are struggling to say the least. The Nets haven't been able to defend and Ben Simmons has been slow to acclimate. Things have been a bit better since Jacque Vaughn took over as coach, but it's still nowhere near the championship level the Nets were expecting when they signed Kyrie Irving and Kevin Durant.
2. Los Angeles Lakers (3-10)
The Lakers have also been disappointing. There wasn't too much reason for optimism coming into the season but being seven games under .500 is worse than most would have expected. LeBron James has been hurt and the Russell Westbrook fit continues to be awkward. Anthony Davis hasn't played up to the superstar level he is capable of. The worst part of it all is that there is no shooting surrounding them. The lanes are clogged and when there are lanes open, there are no reliable shooters to kick out to. A team with LeBron James and Anthony Davis should be better than this.
3. Golden State Warriors (6-8)
The Warriors are coming off a championship so a slow start was somewhat expected as they've had a short offseason. The more concerning part is that the Warriors are struggling with Stephen Curry playing out of his mind. He's been incredible and yet the Warriors look flat. Jordan Poole has been up and down and Klay Thompson looks like he's lost a step due to those injuries. James Wiseman was sent to the G-League. The Warriors will likely be fine as the season continues and this is probably just a road bump, but it is still a disappointing start.
© 2023 Latin Times. All rights reserved. Do not reproduce without permission.