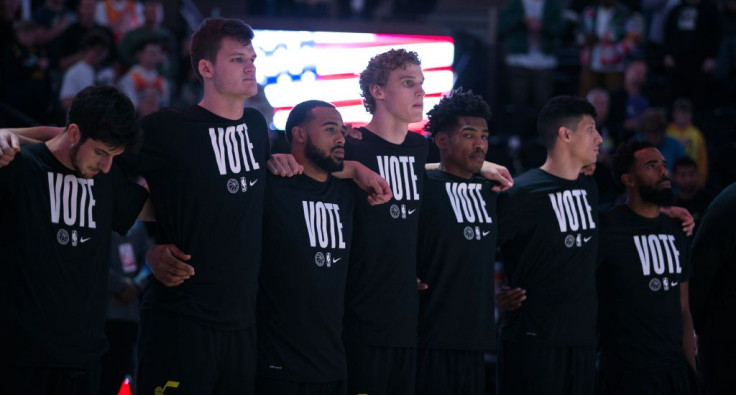 The Utah Jazz have surprised everyone with their 9-3 start that has them sitting at the top of the Western Conference. After dealing both of their stars in Rudy Gobert and Donovan Mitchell this past offseason, the Jazz were expected to struggle, at best, this season. Instead, Utah is the NBA's best story thus far.
While the roster is stacked with hard-playing veterans, their best player thus far has been Lauri Markkanen. He is averaging 21.9 points, 8.8 rebounds, and 2.7 assists per game. Utah received positive contributions from Mike Conley, Collin Sexton, Jordan Clarkson, and Malik Beasley. They have 6 players averaging double figures in points per game.
The collective approach they've taken is evident in every game they play. The Jazz win by playing as a team and whoever has the hot hand is going to close out games for them. It's still early, but Utah's style of play seems mostly sustainable.
The Jazz have been excellent on both ends of the floor, ranking 3rd in offensive rating and 8th in defensive rating. Rookie head coach Will Hardy, who is the youngest head coach in the league, has utilized the roster's versatility on both ends of the floor.

It remains to be seen how the Jazz front office proceeds with the season if they continue to win at this rate. In what may be one of the most stacked draft classes in years, there's a good chance the Jazz want to get as high a draft pick as possible.
The Jazz have won 3 straight, including two wins over the Lakers. They have wins over the Clippers, Grizzlies, and Nuggets. The Jazz are a legitimately good team, even if no one saw it coming. The question that remains is whether the front office will see this team through. Rarely do teams sell off their star players and bounce back to be this good, this quickly.
© 2023 Latin Times. All rights reserved. Do not reproduce without permission.