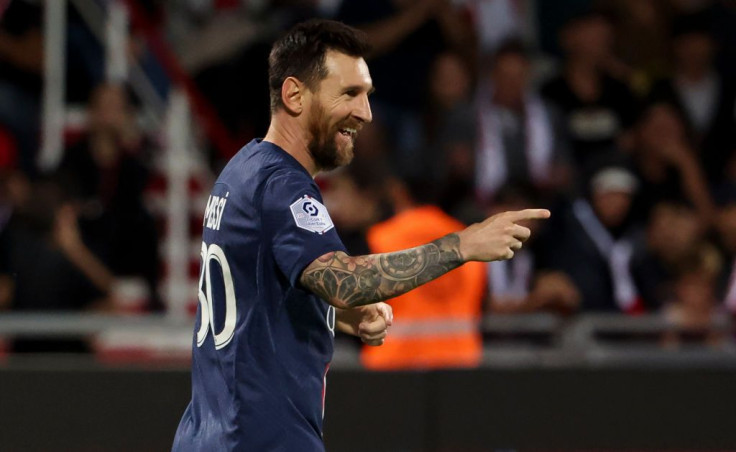 Hope rang through Argentina's locker room in the form of one of the team leader Lionel Messi's favorite songs "Muchachos, Ahora Nos Volvimos a Ilusionar."
After bouncing back from their loss to Saudi Arabia and winning against Mexico 2-0, Argentina celebrated securing their World Cup slot in a festive clip singing "Muchachos, Ahora Nos Volvimos a Ilusionar," which translates to "Boys, We Have Our Hopes Up Again."
In an interview, Argentina striker and captain Messi, arguably one of the greatest soccer players in the world, gave the song more than a stamp of approval singing along to the re-recorded version of an old song.
Originally, the song was titled "Muchachos, Esta Noche Me Emborracho" or "Boys, Tonight I'll Get Drunk" and was a 2003 release that was more suited for break ups rather than breakthroughs.
The version La Mosca re-recored was writen by fan Fernando Romero in July 2021 and went viral after being caught by a camera crew in Brazil during Argentina's journey to the win the Copa América, South America's continental tournament that is played every four years. From there, this version caught the attention of Messi and his team and eventually La Mosca's management.
In an interview with Billboard, La Mosca lead singer Guillermo Novellis explained how the song adapted and changed over time.
"Some five, six years ago, a local team Racing Club adapted the lyrics, and then, other clubs did too," said Novellis. "But this version started with Copa América, and the new lyrics are really good. They have to do with our frustrations, our success, our hopes, the Falklands, finals lost and finals won. And of course, the hope of being champions again. Maybe that's why it resonated so much with fans and players."
The remix's popularity amongst fans is shown by this clip of Argentinians proudly belting out their new anthem.
Argentina's next match and chance to play the song will be on Nov. 30 against Poland.
© 2023 Latin Times. All rights reserved. Do not reproduce without permission.