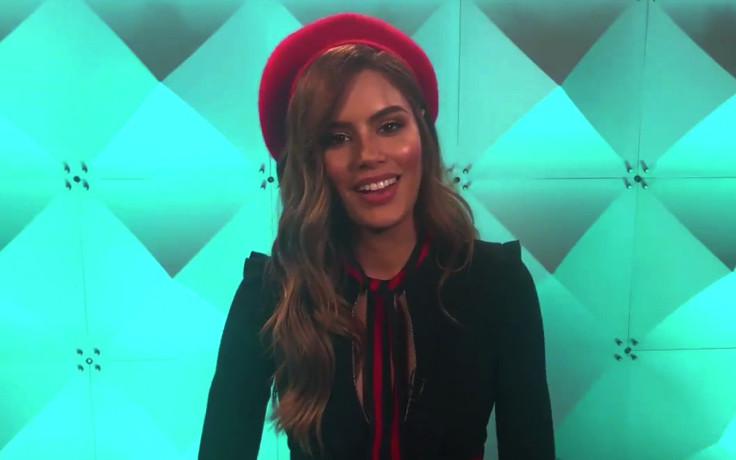 Ariadna Gutierrez was announced to enter the "Celebrity Big Brother" house next month. As you may remember, the Miss Colombia beauty queen was wrongly crowned as Miss Universe 2015 by Steve Harvey in a moment that now has a place in history. The contestants of the CBS reality show were sequestered just before the confirmation of the housemates was made. None of the famous personalities know about each other and will not meet until they enter the house they will live in.
In a short clip shared by the official Big Brother Twitter account Gutierrez said that her life prepared her for a situation like this. "I think my life has prepared me to be at the Big Brother house because I've been through a lot in my life, through a lot of pressure and I think being in a competition with 80 girls… that's a lot of pressure," she said. "I think I am going to be able at the house with more people."
Gutierrez will also share the house with Omarosa, the firey "The Apprentice" star and former White House staffer. Other houseguests include: Mark McGrath, Shannon Elizabeth, Metta World Peace, Brandi Glanville, James Maslow, Keshia Knight Pulliam, Marissa Janet Winokur, Chuck Liddell and Ross Matthews. "Celebrity Big Brother" will be hosted by veteran host Julie Chen and air multipe times per week starting on Wednesday, January 7 at 8pm ET/PT on CBS.
Miss Colombia 2015 winner @gutierrezary is confident that her competition experience will make her time in the house a piece of cake. Will she be crowned #BBCeleb winner, or will another Houseguest take the title? pic.twitter.com/lIIkITzEio

— Big Brother (@CBSBigBrother) January 30, 2018
Back in 2015, Ariadna Gutierrez was wrongly crowned Miss Universe, she took a couple of days to break her silence and talk about the embarrasing incident. "After the storm comes the calm," she wrote on Instagram. "I want to thank each and everyone of you who have sent messages of support and strength. Every one of you has become an incredible human being in my book and I am the most fortunate and thankful for having the support not only from one country but from the whole entire world. Your destiny is written for you. And my destiny was this."
"I was able to bring happiness to my country after becoming Miss Universe for only a couple of minutes... Today because of that COLOMBIA and the LATIN COMMUNITY are being talked about in every corner of the world. I also want to congratulate the Philippines for their new Miss Universe __. The happiness that you must be feeling must be incredible. Life continues and in the future we will find out why things happen the way they happen. Thank you all for your LOVE SUPPORT and KINDNESS."
© 2023 Latin Times. All rights reserved. Do not reproduce without permission.