Ariana Grande did not attend any of the awards shows this year. And, the rule didn't break for the coveted American Music Awards in 2019, either. What's Grande hiding from the world?
As strange as it feels, the 26-year-old Grammy award-winning does have a reason—she's not been in the pink and is in fact worried about her declining health. But, her absence from the American Music Awards (in which she was nominated for six awards btw) was because of a music tour that she just couldn't afford to miss. Grande is amidst her Sweetener world tour. The young singer has a show night in Tampa, which is miles away from the West Coast awards show.
But, sometime last week, Grande took to Instagram to give her fans a rather worrying update about her health. "Hi everyone so I have a quick health update, I just finished my show in Charlottesville and I've been sick since the last show in London," she said on Instagram. "I've been coughing and had this like crazy sinus infection thing that has not gone away for a really long time. I haven't been able to really get better and tonight during the show tonight my head was really splitting and heavy and my glands really hurt and I'm trying to figure out what's going on," the singer added.
Grande is indeed anxious about her well-being as she's still clueless about why her body is acting the way it is. "And I'm really disappointed and freaked out of why I can't get better because it's been over three weeks at this point," she said.
What's interesting to note is that Grande ended up canceling her Lexington, Kentucky show on short notice last Sunday. But, she was sure to not let her fans down. And, ended up buying lunch for over 40 fans who made a beeline to the venue.
The news was broken by Shellye Echeverria, who co-helms a Grande fan account on Twitter titled @GrandeTourNews Twitter. She enthused that Grande got her in contact with an assistant, and the assistant organized lunch for the group at Saul Good Restaurant & Pub who had shown up to support her.
But, work didn't take a backseat for long. Grande went on to perform at multiple gigs the following week, including one in Atlanta where she roped in two former Victorious co-stars on stage to perform with her. Well, this is the same concert at which she met with Senator Bernie Sanders backstage. And, they seemed to have a ball.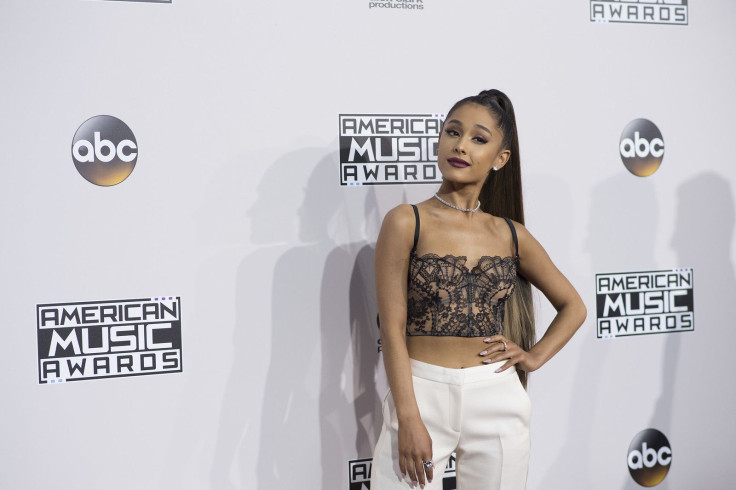 © 2023 Latin Times. All rights reserved. Do not reproduce without permission.