A North Carolina man, who has a history of mental health issues, was apprehended by police on Saturday after he was found in possession of a stash of deadly weapons, including butane accelerants and a hatchet, while attending a 9/11 memorial in Apex.
The suspect, who has not been publicly identified by police, reportedly walked into the crowd of the Apex memorial around 9:42 a.m. on Saturday wearing blue latex gloves and lugging a huge backpack, Deputy Chief Mitchell McKinney confirmed in a news release.
Cops monitoring the event said they noticed that the man in question had two punch daggers attached to his backpack straps, according to the New York Daily News.
Police would then approach the suspect and ask him about the contents of the backpack he was carrying, to which the man began to act suspiciously.
A scuffle between the man and the uniformed officers would later ensue after he resisted being detained in handcuffs, forcing the cops to taser and subdue him to carry out his arrest.
The suspect reportedly has a history of mental health issues and has been sent to a medical facility for evaluation.
The Apex Police Department subsequently moved to request a K-9 to search the man's vehicle near the Apex United Methodist Church. Further probes did not locate any explosives inside or around the vehicle, The Raleigh News & Observer noted.
McKinney has also assured the public that there was no ongoing threat to the community, calling it "an isolated incident associated with the suspect's mental health," with charges yet to be laid.
Last month, a mentally ill U.S. Army veteran was accused of using a hatchet to threaten his victim inside a Lower Manhattan bank lobby. The incident transpired just 90 minutes before he repeatedly whacked another unsuspecting man on his head and leg while using the ATM in the Chase branch at 42 Broadway.
Police have slapped Aaron Garcia, 37, with charges of attempted second-degree murder, first-degree assault, third-degree assault, and second-degree menacing in three separate incidents, including the ATM attack, in August.
The suspect logs a history of unprovoked violence, including attacking three random strangers in Maryland. His recent crime forced a victim to undergo emergency surgery to drain fluid from his brain, according to the New York Post.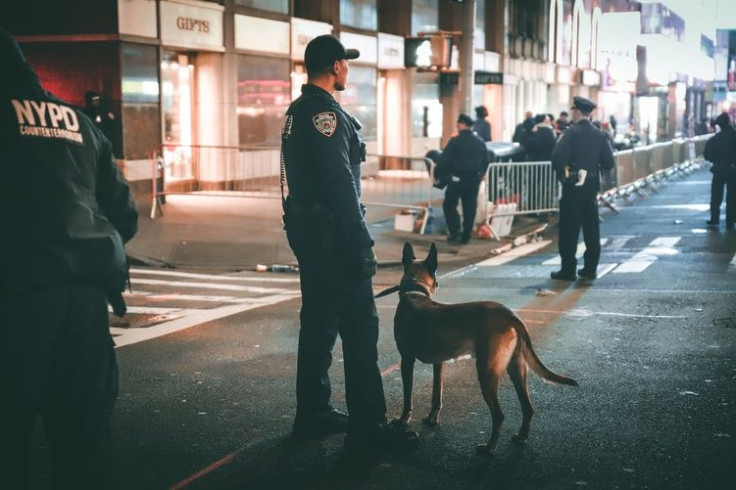 © 2023 Latin Times. All rights reserved. Do not reproduce without permission.