A man from Virginia was arrested near the U.S. Capitol after carrying an unlicensed pistol and possessing a huge capacity of ammunition feeding device and unregistered ammunition on Sunday. His arrest came three days after law enforcement started to fortify Washington for the upcoming Inauguration Day.
The man, 22-year-old Guy Berry, walked near Washington's National Mall with his firearm clearly visible in a holster, according to police. The police report said he was carrying three high-capacity magazines and more than three dozen rounds of unregistered ammunition at the time of his arrest.
Berry was the third person arrested near the Capitol in the last three days. On Saturday, a woman from Connecticut was arrested after she attempted to con her way into a restricted area past a security checkpoint by pretending she was a police officer.
On Friday, another heavily armed man from Virginia was also arrested after attempting to enter a restricted area near the U.S. Capitol with fake credentials. Police said he was also carrying a loaded handgun and hundreds of rounds of ammunition.
Identified as Wesley Allen Beeler of Front Royal, Virginia, the man was stopped by the U.S. Capitol at about 6:30 p.m. on Friday after driving up a security checkpoint at the intersection of E. Street and North Capitol Street, about half a mile from the Capitol Building.
While a police officer was checking his credentials, another officer noticed he had several "firearm-related decals" on his pickup truck. One of the decals showed a picture of a rifle, bearing the words "Assault Life." Another decal also said, "If they come for your guns, give 'em your bullets first."
Beeler's arrest came at a time of high alert in Washington as law enforcers prepare for the inauguration of President-elect Joe Biden on Jan. 20. Since Friday, police have erected barriers and closed streets in and around Washington. Thousands of police officers and Guardsmen have also been deployed around the area after supporters of Donald Trump besieged the Capitol on Jan. 6, while lawmakers were convening to officially recognize the victory of Biden.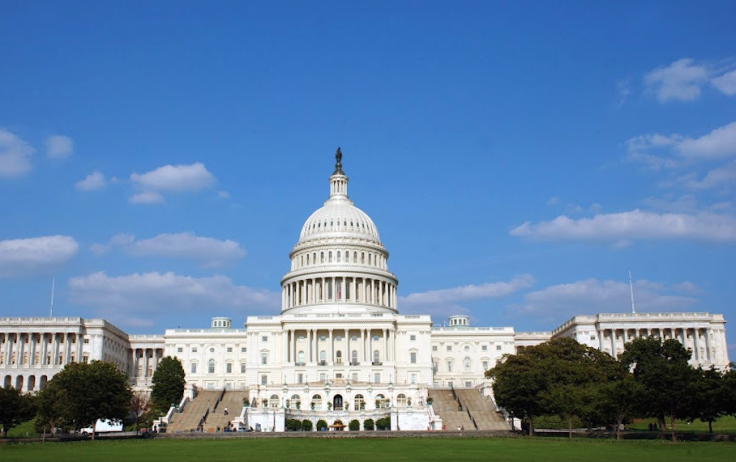 © 2023 Latin Times. All rights reserved. Do not reproduce without permission.